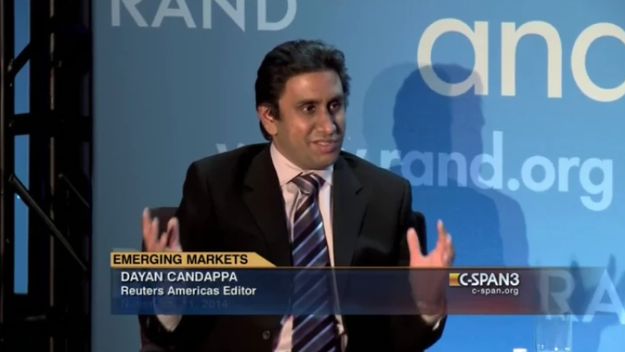 CSPAN
Newsweek Media Group told its staff on Friday that Dayan Candappa will remain chief content officer, nearly two weeks after BuzzFeed News revealed he was fired from a former for job for sexual harassment allegations.
In an email sent to staff on Friday afternoon, management informed employees Candappa will be returning to his role on Feb. 12.
Newsweek Media Group say their independent external law firm "did not find evidence to substantiate the reported allegations of sexual harassment during his tenure with his previous employer, Reuters.
Newsweek also say "the investigation found that Candappa has conducted himself in a professional manner at Newsweek Media Group."
Newsweek Media' Groups investigation began on Monday.
In an exclusive report published Jan. 29, BuzzFeed News found Reuters removed Dayan Candappa from his role as Americas editor after a senior reporter complained to Reuters management about being seuxally harassed by Candappa. One of the allegations, according to the complaint, which was seen by BuzzFeed News, was that Candappa promised to further his subordinate's career at Reuters if she complied with his sexual demands.
Newsweek Media Group responded to the report by conducting an independent investigation led by the law firm Orrick Herrington & Sutcliffe LLP to review the allegations.
Source: https://www.buzzfeed.com/usnews.xml