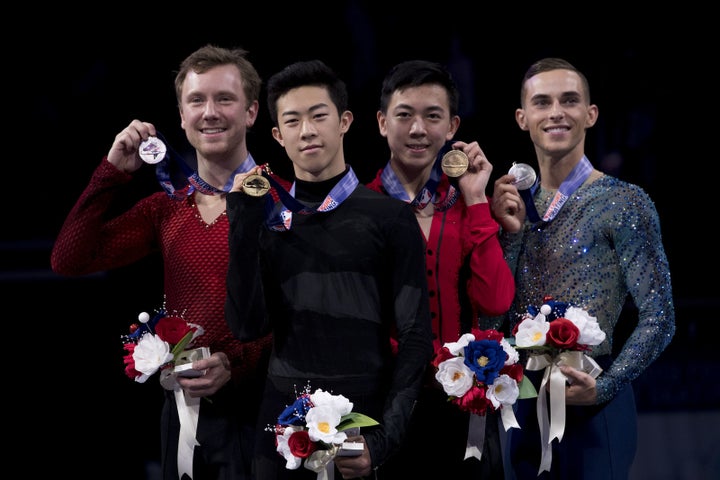 Ross Miner, Nathan Chen, Vincent Zhou, and Adam Rippon, the first openly gay US Winter Olympian, at the US Figure Skating Championships last month.
Kyle Terada / USA TODAY Sports
Fox News on Friday deleted a controversial opinion column that argued the US Olympic team had "[bowed to] political correctness by assigning teams quotas for race, religion, or sexuality."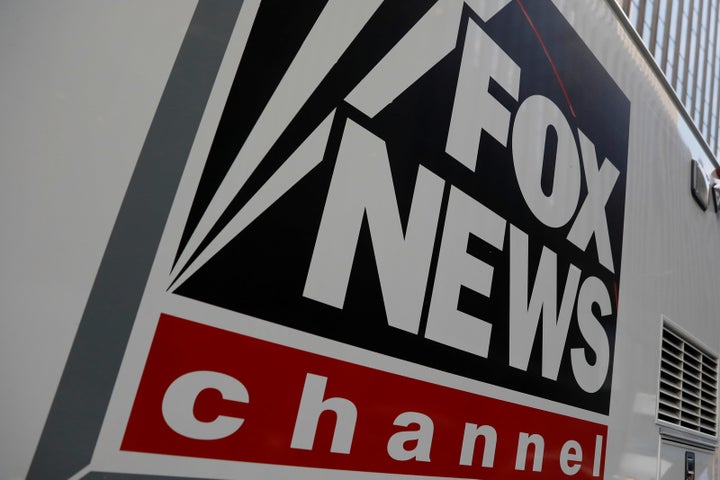 Shannon Stapleton / Reuters
The piece, titled "In Olympics, let's focus on the winner of the race — not the race of the winner," criticized a US Olympic official for praising the diversity of this year's American athletes and caused outrage after it was published Wednesday.
"That was followed by a, frankly, embarrassing laundry list of how many African-Americans, Asians and openly gay athletes are on this year's US team," wrote John Moody, whose title was listed as Executive Vice President, Executive Editor for Fox News. "No sport that we are aware of awards points – or medals – for skin color or sexual orientation."
"Unless it's changed overnight, the motto of the Olympics, since 1894, has been 'Faster, Higher, Stronger,'" he wrote. "It appears the US Olympic Committee would like to change that to 'Darker, Gayer, Different.'"

Fox News
The column was attacked by many online, including three prominent LGBT rights groups: GLAAD, the Human Rights Campaign, and the National Center for Lesbian Rights.
"These athletes are at the Olympics because they already won by qualifying to represent the United States on the world's stage," GLAAD CEO Sarah Kate Ellis said, "and they did so despite facing discrimination from places like Fox News throughout their careers."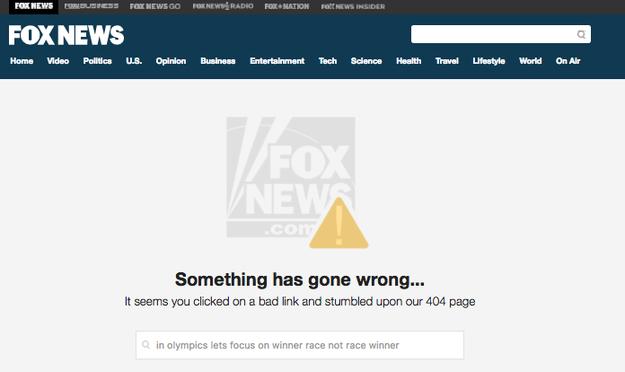 Fox News
But by Friday, it was gone, with a network spokesperson confirming that it had been removed.
"John Moody's column does not reflect the views or values of Fox News and has been removed," a Fox News spokesperson said via email.
The spokesperson did not immediately respond to a question about whether all opinion pieces published by Fox News reflect the network's views.
A person with knowledge of the network's internal workings said Moody has no editorial oversight on any platform.
The person said editors were too deferential to Moody due to his longevity at the network and so didn't put the column through a proper vetting process.
Source: https://www.buzzfeed.com/usnews.xml