"me guarding my non-updated snapchat w my life"
Snapchat users are pleading with the app to undo a redesign, which they say is "terrible," "trash," and "twisted."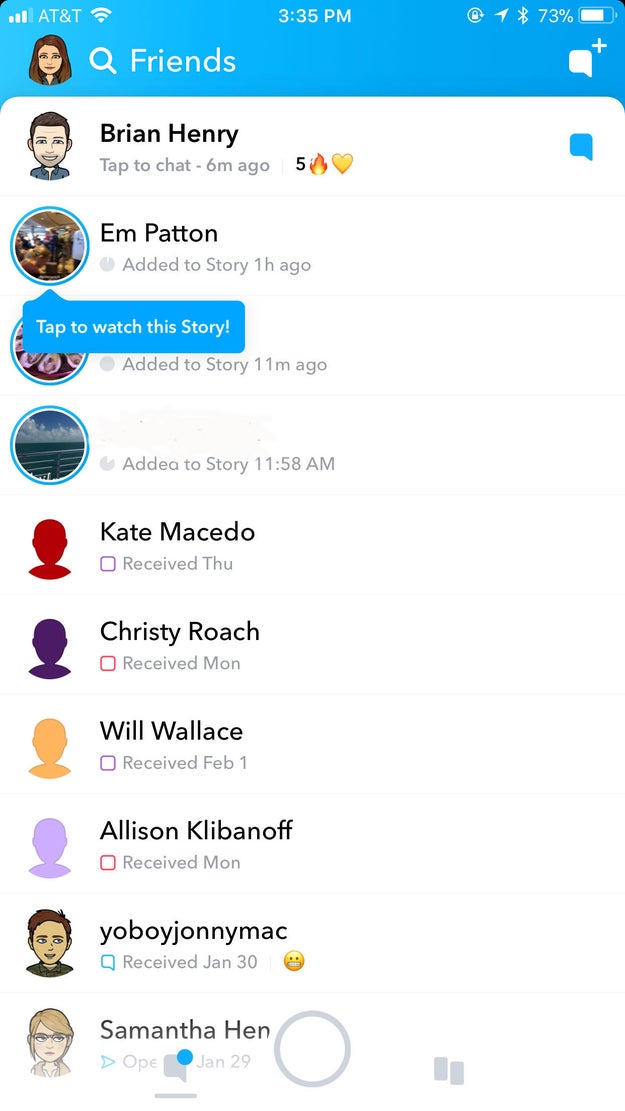 BuzzFeed News
The company announced the update in November, but rolled it out this week. CEO Evan Spiegal said the update was meant to make the app "more personal."
[youtube https://www.youtube.com/watch?v=nx1R-eHSkfM&w=560&h=349]
He said the update was meant to clearly separate the line between content from friends and content from publishers.
"The new Snapchat separates the social from the media," the company said in a blog post. "This means that the Chats and Stories from your friends are on the left side of Snapchat, and the Stories from publishers, creators, and the community are on the right."
"Updates as big as this one can take a little getting used to, but we hope the community will enjoy it once they settle in," a spokesperson said.
Source: https://www.buzzfeed.com/usnews.xml