"This [Golden Globe Awards] is a definitional moment in the culture. It'll never be the same going forward," said Bannon, according to a new book.
Steve Bannon was the former chief strategist in President Trump's White House before he got fired by the president last August, and now he's returned to the spotlight (again) to talk about his former boss in another bestselling book.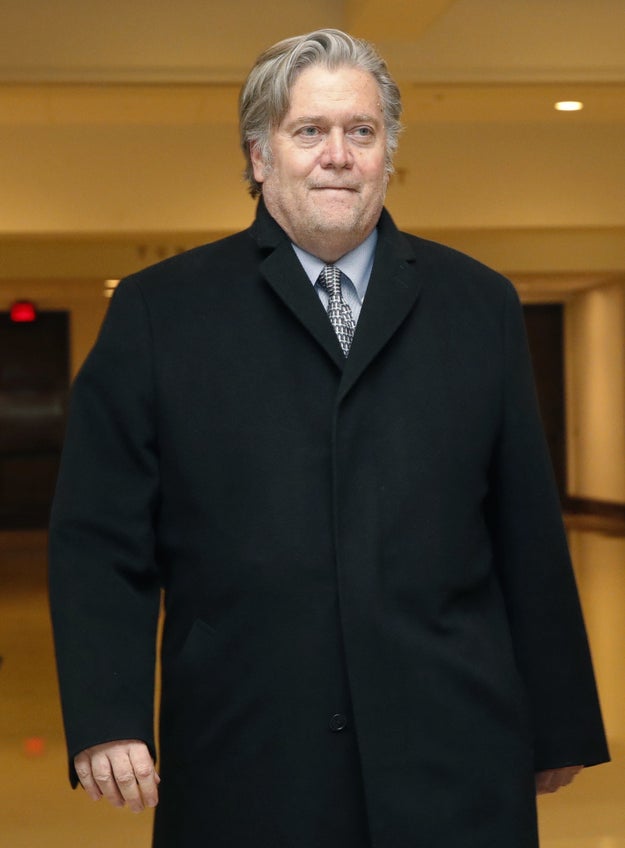 After much publicity for his damning comments in Michael Wolff's book Fire and Fury: Inside the White House, Bannon was interviewed for a new edition of Devil's Bargain: Steve Bannon, Donald Trump, and the Nationalist Uprising, a book by journalist Josh Green about the 2016 election.
Jacquelyn Martin / AP Photo
Green, a reporter with Bloomberg, interviewed Bannon while he watched the 2018 Golden Globes on Jan. 7 at his home in Washington D.C.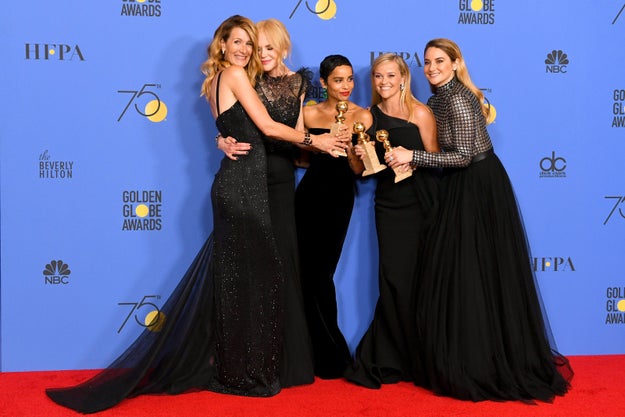 According to extracts published in CNN, Bannon was obsessed with the women of Hollywood's reaction to the #MeToo movement and the new Times Up campaign, warning that it was part of a new "anti-patriarchy" movement.
Kevin Winter / Getty Images
"This [Golden Globe Awards] is a definitional moment in the culture. It'll never be the same going forward," said Bannon.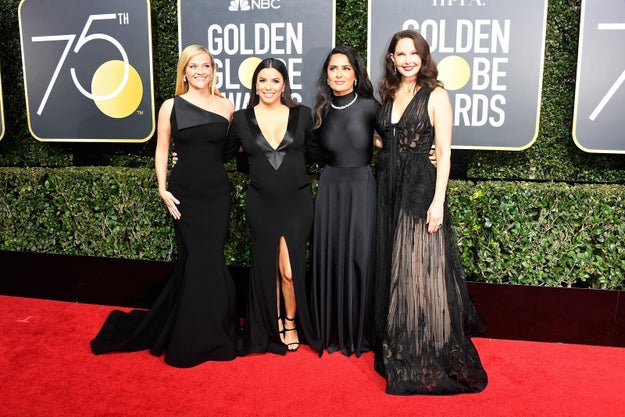 Women wore black to this year's Golden Globes in protest against sexual harassment and in support of Time's Up, a new initiative to address gender injustice in the workplace. The Hollywood-led movement came after dozens of women alleged sexual assault and harassment by producer Harvey Weinstein (he has denied sexually assaulting anyone).
Kevin Winter / Getty Images
"It's a Cromwell moment!," said Bannon, referring to the English military dictator from the 1600s. "It's even more powerful than populism. It's deeper. It's primal. It's elemental."
Mpi / Getty Images
"The long black dresses and all that — this is the Puritans! It's anti-patriarchy," he said.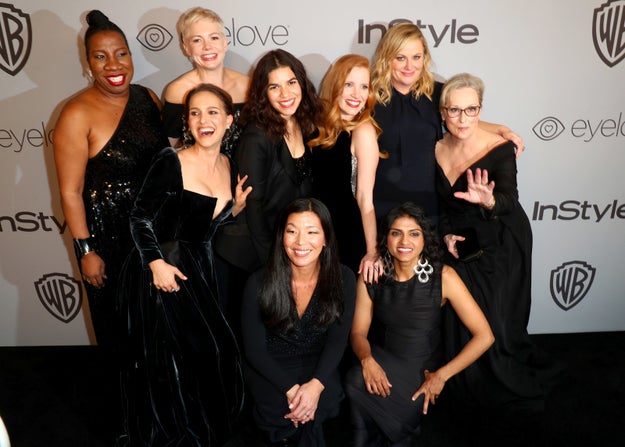 Joe Scarnici / Getty Images
"You watch. The time has come. Women are gonna take charge of society," Bannon said, according to Green's report. "And they couldn't juxtapose a better villain than Trump. He is the patriarch."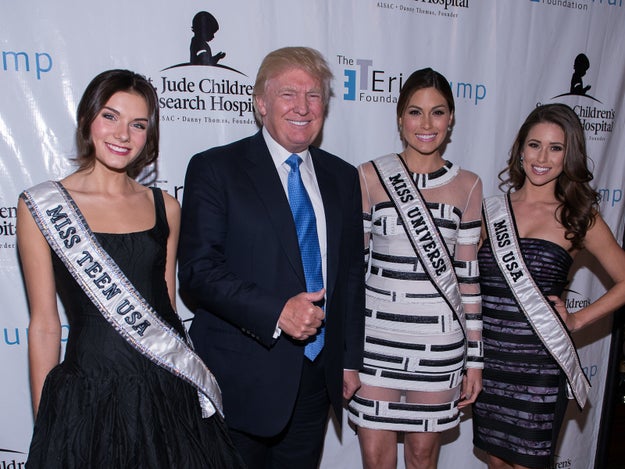 Dave Kotinsky / Getty Images
Back in 2014, when Bannon was the executive chairman of conservative news and opinion site Breitbart, it published an article titled "In Defence of the Patriarchy."
It reads, in part:
The idea of girls running the world might make for catchy R&B numbers and amusing listicles in BuzzFeed, but this relentless self-adulation speaks not only to the insecurity of the modern feminist movement, but to something more sinister. Since the 1970s, misandry has been easing its way into the cultural mainstream, driven by a small but vocal clique of militant third-wave feminists. Unhappy with the reality of living as respected equals in the new society gifted to them by first- and second-wave feminism, these radicals have embarked on a mission to dismantle society as a whole. Why? Because society was built by men, and is therefore somehow intrinsically rotten.
According to Green, Bannon believes that Oprah Winfrey could threaten a Trump presidency by becoming politically active in the 2018 midterms, and helping win seats for the Democrats. Those Democrats could then impeach Trump.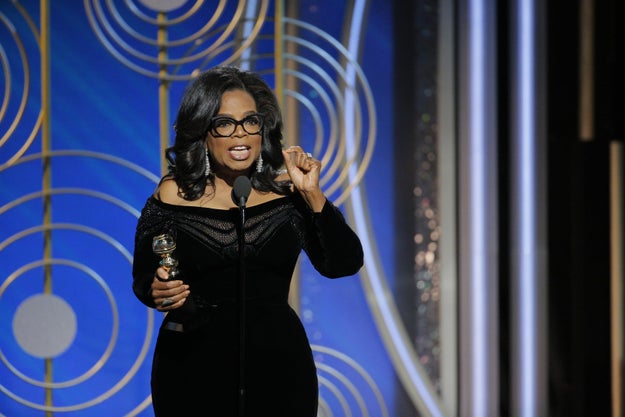 Winfrey won the Cecil B. DeMille Award at the Globes, the first black woman to do so. Her powerful speech, which touched on the Trump administration without saying the president's name and also evoked the #MeToo movement, was widely touted as a possible indication of a political run (which Winfrey quickly ruled out):
"I'm especially proud and inspired by all the women who have felt strong enough and empowered enough to speak up and share their personal stories," Winfrey said to the enraptured audience of Hollywood stars.
Handout / Getty Images
Bannon pointed out Dwayne "the Rock" Johnson, when the camera panned to him watching Oprah's speech. "He's ruined his career," Bannon said, according to Green. "If you rolled out a guillotine, they'd chop off every set of balls in the room."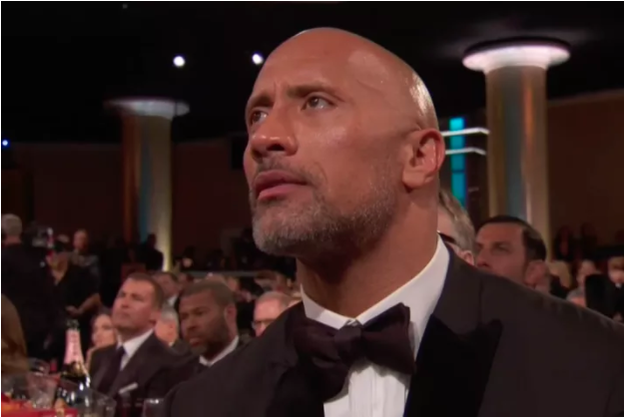 NBC
"The anti-patriarchy movement is going to undo 10,000 years of recorded history," said Bannon, according to Green.
For reference, the woolly mammoth died out about 10,000 years ago.
The updated Devils' Bargain featuring Bannon's comments in the introduction will be published Tuesday.
Peter Macdiarmid / Getty Images
Source: https://www.buzzfeed.com/usnews.xml