Los Angeles County Sheriff Department/Special Enforcement Bureau/Air Rescue 5 / AP
A nine-year-old child and three members of her family have died in a small plane crash in Southern California, Sunday.
The plane, a Cirrus VK-30, came down at around 11 a.m. Sunday on the 30500 block of Briggs Road in Agua Dulce.
It was piloted by Thomas Hastings, 65. He was flying his 27-year-old daughter Amber Hill, her husband, Jacob Hill, 25, and his nine-year-old granddaughter Madison Hastings Saxelby, home to Winnetka after a weekend trip to Las Vegas.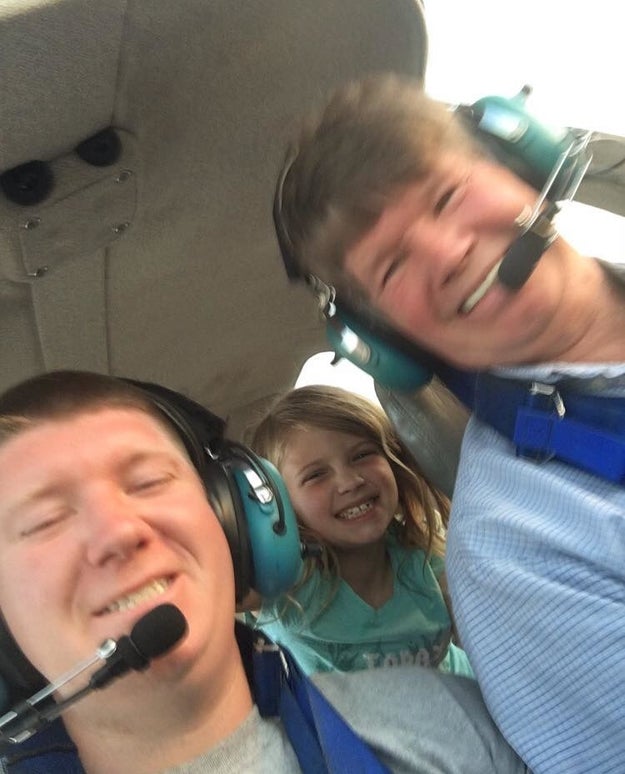 Tom Hastings, Madison Hastings Saxelby, and Thomas Hastings
Jake Hastings / Via facebook.com
The trip was nothing out of the ordinary, Hastings' 30-year-old son, Jake, told the Los Angeles Times. But he started to worry after not hearing from his family well after the scheduled landing time. "I had an eerie feeling about it," he said.
Hastings said his niece Madison was known as the "mad scientist" at school for molding clay sculptures and making edible slime concoctions.
"They love each other so much and had a great life," he said.
Hastings, an avid and experienced flyer who received his pilot's license at 15, had built the plane in 1999. He regularly volunteered with the Young Eagles program, offering privileged children a chance to experience flight for the first time.
"He just wants people to enjoy and love flying," his son explained.
The National Transportation Safety Board will investigate the crash scene, but Hastings said he believed his father's plane had hit a power line, causing the crash.
Source: https://www.buzzfeed.com/usnews.xml