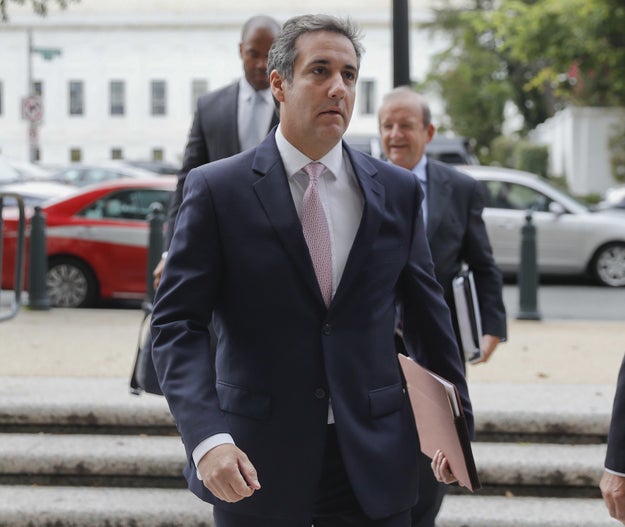 Michael Cohen in Washington, DC, on Sept. 19, 2017.
Pablo Martinez Monsivais / AP
Donald Trump's personal lawyer said Tuesday that he paid a porn star who allegedly had a sexual affair with the businessman-turned-president.
Michael Cohen, President Trump's personal lawyer, told the New York Times he was not reimbursed for the $130,000 payment to Stephanie Clifford, better known by her stage name Stormy Daniels.
"Neither the Trump Organization nor the Trump campaign was a party to the transaction with Ms. Clifford, and neither reimbursed me for the payment, either directly or indirectly," Mr. Cohen said in the statement. "The payment to Ms. Clifford was lawful, and was not a campaign contribution or a campaign expenditure by anyone."
Cohen did not say if Trump had been aware of the payment.
Clifford said in a 2011 interview that she had sex with Trump in 2006, just months after his wife Melania had given birth to their son Barron. The Wall Street Journal reported in January that Clifford received the payment a month before the 2016 presidential election in order to ensure her silence about the affair.
Neither Cohen nor the White House immediately responded to BuzzFeed News' requests for comment.
This is a developing story. Check back later and follow @BuzzFeedNews on Twitter for updates.
Source: https://www.buzzfeed.com/usnews.xml