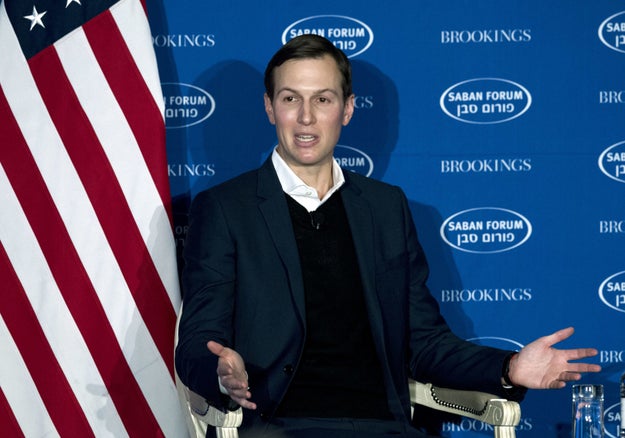 Jared Kushner.
Jose Luis Magana / AP
President Trump's son-in-law and White House senior advisor Jared Kushner has reportedly had his security clearance downgraded, meaning he will no longer have access to top security information.
Kushner and other White House staffers learned last week that their "top secret" clearances were being downgraded to "secret," Politico and CNN reported Tuesday.
An unnamed source told CNN that Kushner is accepting the decision.
White House Chief of Staff John Kelly previously recommended ending the practice of granting interim security clearances, and earlier this month issued a memo telling his staff to end top security clearance for personnel whose background checks had been pending since June.
Last week, Trump said at a news conference that Kushner has "done an outstanding job," but added that the issue of his security clearance was up to Kelly.
This is a developing story. Check back later and follow @BuzzFeedNews on Twitter for updates.
Source: https://www.buzzfeed.com/usnews.xml