Students and survivors returned to Marjory Stoneman Douglas High School on Wednesday morning as classes resumed for the first time since the Feb. 14 shooting that left 17 of their classmates and faculty members dead.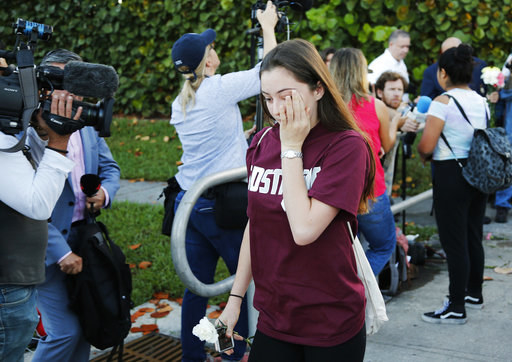 Terry Renna / AP
Students wore t-shirts emblazoned with the words "Douglas Strong" and carried flowers as they made their way to school.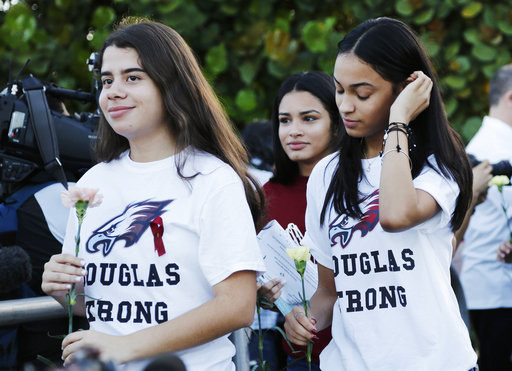 Terry Renna / AP
The school will hold classes for four hours a day this week — from 7:40 to 11:40 am — as part of a modified schedule giving students time to heal after the tragedy and regain a sense of normalcy even as many survivors continue their organized efforts to end gun violence and mass shootings in schools.
Some officers held signs of love and support as students walked to school.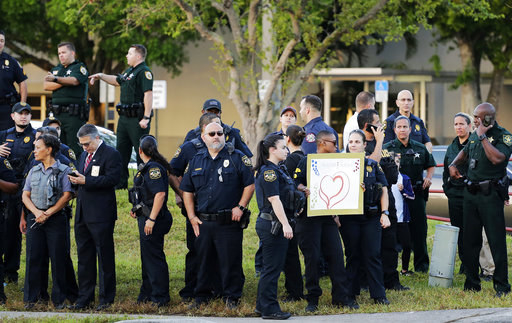 Terry Renna / AP
Source: https://www.buzzfeed.com/usnews.xml