What a mess. Hit me baby across the face.
Earlier this week, a fake photo of Parkland survivor and prominent student activist Emma González began circulating claiming to show her tearing up the constitution.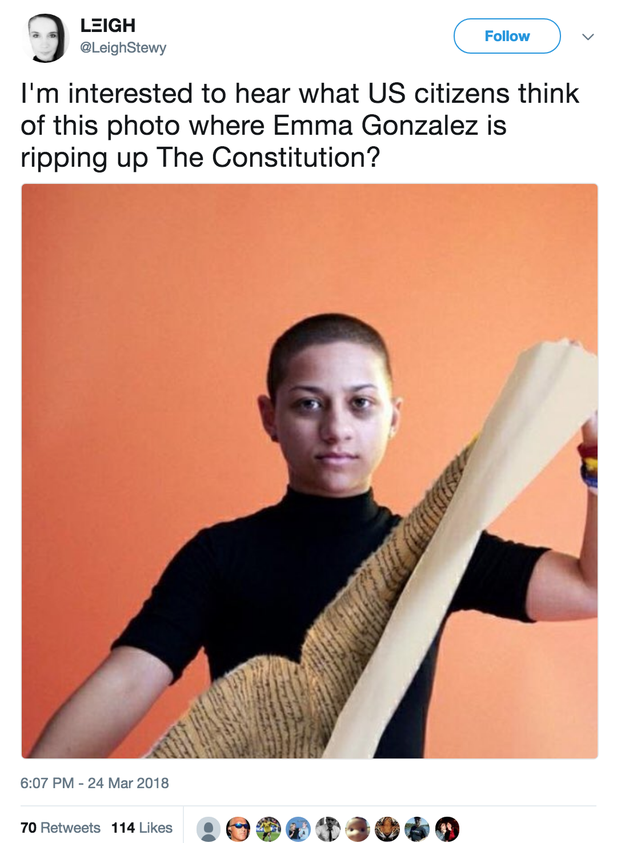 The doctored photos were ripped from a recent Teen Vogue cover story that featured a gif of González tearing up a shooting target sheet.
Conservative accounts against the Parkland student movement #NeverAgain ran with the photoshopped image and it began spreading quickly on Twitter.
Since then, even more memes and photoshops are cropping up to try to disparage and troll student leaders of the movement.
In response to the these trolls, a Facebook page filled with false stories shared a meme that trolled the idea that González could resemble the infamous 2007 pap photo of Britney Spears.
The old photo of Spears about to attack a paparazzi's car was captioned, "Emma Gonzalez attacking a 2nd Amendment supporter's truck at a March For Our Lives rally, (2018, colorized). "
"She has to be stopped!" the page America's Last Line Of Defense, which also posts completely fake stories, then wrote.
It's already been shared over 7,500 times.
Facebook: thelastlineofdefense
A lot of people had a good laugh. However, an alarming amount of Facebook comments showed people did not understand it to be a burn of González' haters/trolls.

Facebook
People seemed to…believe the picture of Spears was in fact the Parkland student activist? And they continued to passionately speak against the "violent" ways of "a spoiled brat."

Facebook

Facebook
A lot of comments were so heated and denigrating that it might cause you to wonder if they're now trolling. (BuzzFeed News looked at a majority of the accounts and they do not seem to be bots.)

Facebook

Facebook
"This is a peaceful way to get your point across? She must be related to Rosie O'Donnell," one commenter wrote.

Facebook
But after some users tried to tell him it was a photo of the famous pop star and trolled him for it, he attacked back in the comments.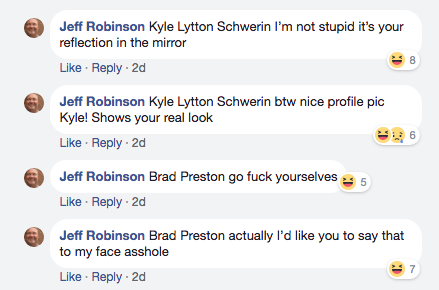 BuzzFeed News has reached out to user Jeff Robinson.
Facebook
The trolly meme has also ignited comments from supporters of Parkland student leaders and González. While they seem to understand it's not an actual photo of her, they may not be aware that it was shared by a page claiming to be left-leaning satire.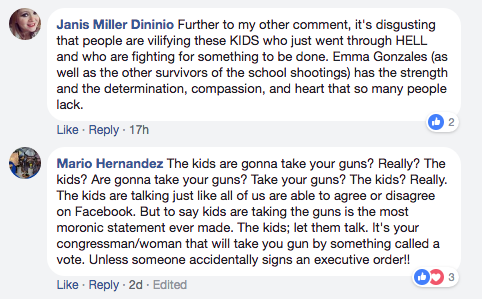 Facebook
The page states in their "About" section that they espouse "a collection of the satirical whimsies of liberal trolls masquerading as conservatives."

"Nothing on this page is real," they wrote. "It is a collection of the satirical whimsies of liberal trolls masquerading as conservatives. You have been warned."
For now, the comment section of this viral meme is a mess. There are some folks who, thank goodness, understood that the original image was a troll of Gonzalez' haters.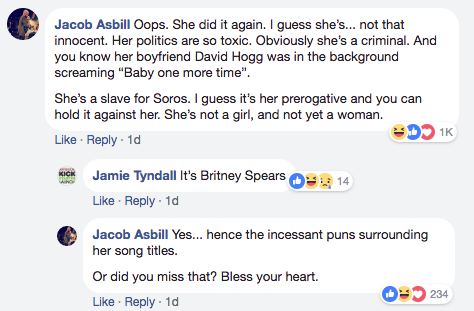 Facebook
And they were here for it. And they trolled back.

Facebook
I'm going to say troll one more time. Troll. Alright, I'm out. Facebook users have officially tired me out.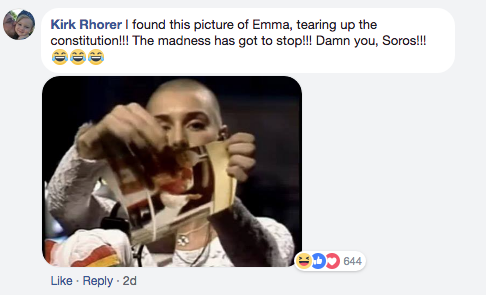 Facebook
Source: https://www.buzzfeed.com/usnews.xml