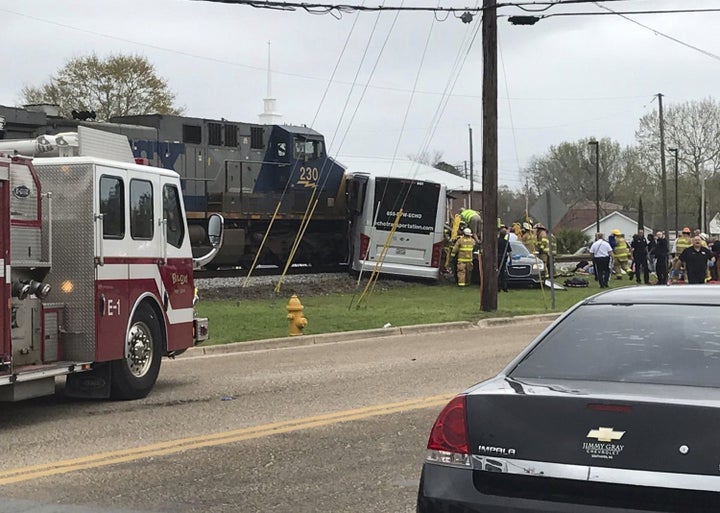 WLOX-TV via AP
At least three people were killed and about 50 others injured Tuesday in Mississippi when a freight train crashed into a tour bus that had come to a stop on the tracks.
"It's a terrible tragedy," Biloxi Police Chief John Miller told reporters Tuesday afternoon. "I know there are a lot of families that are going to be impacted here."
The CSX train originated in Austin, Texas, and Miller said he believes it was headed to casinos in the Biloxi area.
The bus was stopped at the tracks just after 2 p.m. when the train slammed into the side of the vehicle, Miller said. At least three people on the bus have died, he said, and most of the 50 passengers were injured in some way.
"It's a terrible, chaotic scene," he said.
Several of the victims were airlifted to nearby hospitals to be treated for their injuries.
Miller said it was still unclear to investigators why the train had come to a stop along the tracks.
Source: https://www.buzzfeed.com/usnews.xml