Video showed the lights out Tuesday night at the iconic Lady Liberty, and initially, people wondered if it was related to a political protest.
Lights went out at the Statue of Liberty on Tuesday after an unplanned power outage, the National Park Service said.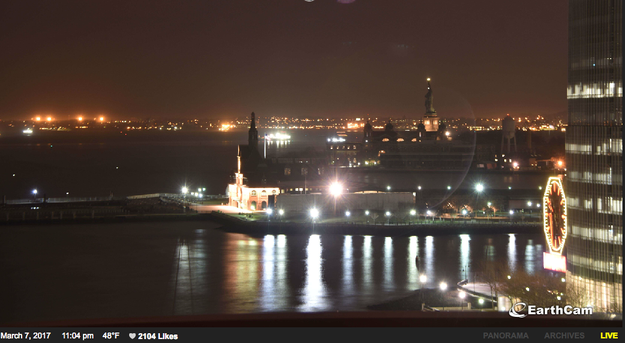 EarthCam / Via earthcam.com
Web cameras that normally show the Liberty Island icon fully illuminated by 10:30 p.m. Tuesday showed only her torch and a handful of other lights.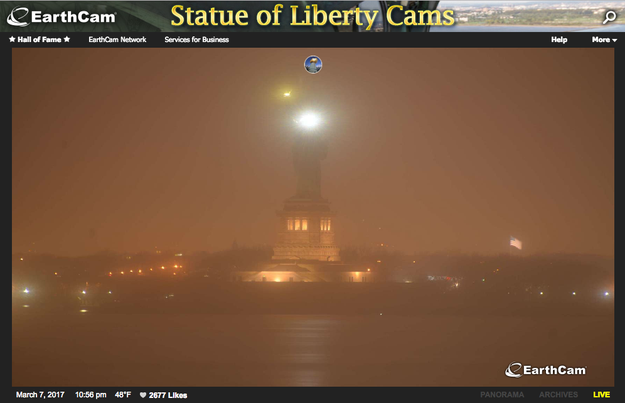 EarthCam
CNN also aired video that Lady Liberty had gone dark. The National Park Service, which manages the national monument, said in a statement it was possibly due to work on a generator.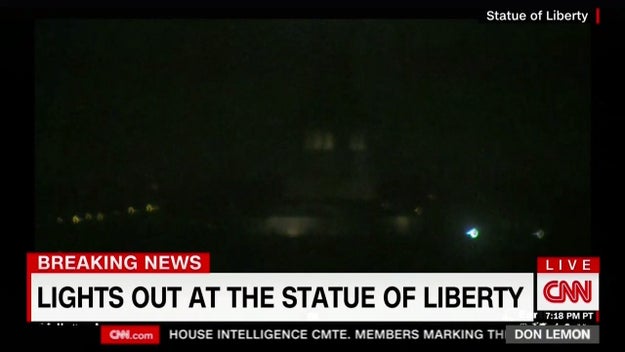 CNN
"A portion of the lighting system that illuminates the Statue of Liberty experienced a temporary, unplanned outage tonight," National Park Service spokesman Jerry Willis said.
"The outage was most likely due to work related to an ongoing project to activate a new emergency backup generator that is part of our last remaining Hurricane Sandy recovery projects."
Willis added that crews would be able return to the island to confirm what happened Wednesday morning.
---
Source: https://www.buzzfeed.com/usnews.xml