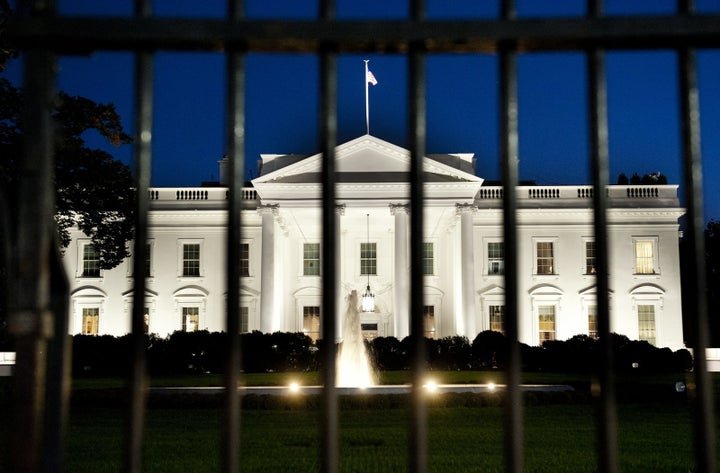 Saul Loeb / AFP / Getty Images
A person who climbed over a White House fence and came near the executive mansion was arrested Friday night by the US Secret Service.
The security breach occurred around 11:38 p.m. on the south grounds of the White House, according to a statement from the Secret Service. Uniformed officers arrested the person without incident.
According to the statement, the person was carrying a backpack, which was screened and searched. It did not contain hazardous materials.
"Following established protocols, the south and north grounds of the White House complex were searched by Secret Service Uniformed Division Officers. Nothing of concern to security operations was found," the statement read.
A source with knowledge of the situation told BuzzFeed News that the individual does not have a criminal record.
No information was given on the intruder, but the person arrested was a male, according to CNN, which first reported the news.
President Donald Trump is spending the weekend in Washington, DC, and was alerted of the breach Friday night, according to CNN.
The last notable White House security breach took place in 2014, when 42-year-old Omar Gonzalez jumped a fence and overpowered a Secret Service officer before he was tackled in the Green Room. He had been carrying 800 rounds of ammunition in his car.
In June 2013, Joseph Clifford Reel crashed a driverless jeep into the White House security gate with the intention of distracting security so that he could paint a sign on the side of the building.
Reed claimed to have been diagnosed with bipolar disorder in court, and was sentenced to nearly three years in prison, according to the Washington Post.
This is a developing story. Check back for updates and follow BuzzFeed News on Twitter.
Source: https://www.buzzfeed.com/usnews.xml