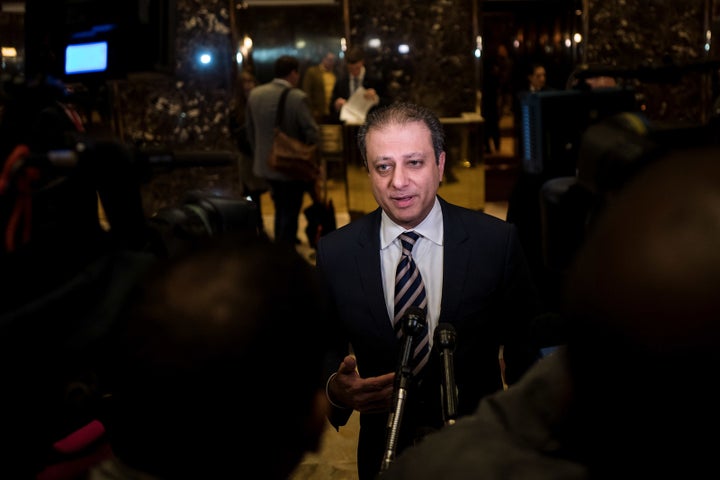 Preet Bharara at Trump Tower in November.
Drew Angerer / Getty Images
Preet Bharara, the US attorney for the Southern District of New York who established a reputation for prosecuting white collar crime and political corruption, was fired Saturday, he announced on Twitter, after refusing to comply with a request from Attorney General Jeff Sessions that he tender his resignation.
"I did not resign. Moments ago I was fired. Being the US Attorney in SDNY will forever be the greatest honor of my professional life," he wrote on his personal account.
His dismissal came after he told reporters in November that President Donald Trump had asked him to stay on in the role.
Sessions on Friday asked for the resignations of all 46 remaining presidentially nominated and Senate-confirmed federal prosecutors from the Obama administration, effectively immediately.
While new presidents generally replace most of the US attorneys across the nation, the timing — seeking to have the US attorneys leave office immediately and before a successor is nominated, let alone confirmed — does appear to be unusual.
The request is understood to have come at the direction of President Donald Trump, according to two US attorneys.
Bharara met with the president at Trump Tower in November, telling reporters that he had been asked by Trump to continue as US Attorney.
His office has been investigating the administrations and associates of New York Gov. Andrew Cuomo and New York City Mayor Bill de Blasio, both Democrats, as well as Fox News.
Watchdog groups also wrote to Bharara on Wednesday to ask him to investigate the president to ensure he was not receiving payments or benefits from foreign countries in violation of a clause in the US constitution.
Bharara and the White House did not respond to requests for comment on Friday and Saturday. The Department of Justice declined to comment.
The Daily Beast reported late Friday that Bharara had been trying to force Sessions to fire him.
On March 3, Bharara created a personal Twitter account, fueling speculation of his future.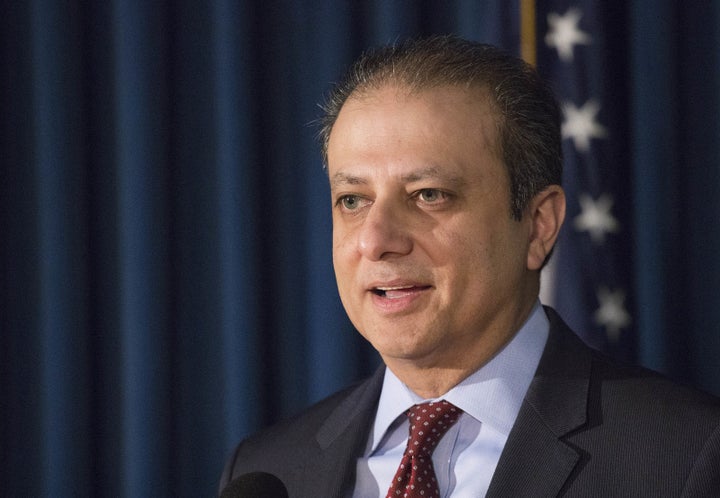 Bharara in December.
Mark Lennihan / AP
President Trump called two US attorneys, Dana Boente and Rod Rosenstein, on Friday to inform them he was declining to accept their resignations, Justice Department spokesperson Peter Carr said in a statement on Friday.
Boente, the US attorney for the Eastern District of Virginia, also is the acting deputy attorney general and is responsible for overseeing any Justice Department investigations into the 2016 presidential campaign due to Sessions' recusal. (Additionally, Trump earlier named Boente acting attorney general after the president fired Sally Yates in January for refusing to defend the refugee and travel ban executive order in court.)
Rosenstein, the US attorney for Maryland, is the president's nominee to be deputy attorney general and, if confirmed, would oversee investigations from which Sessions has recused himself.
Source: https://www.buzzfeed.com/usnews.xml