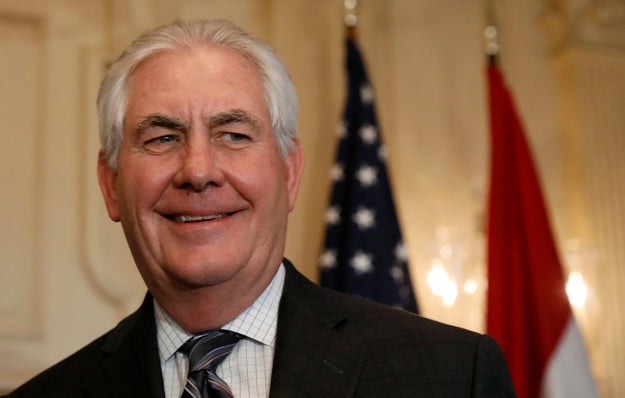 U.S. Secretary of State Rex Tillerson
Kevin Lamarque / Reuters
Secretary of State Rex Tillerson used a second alias email address to discuss climate change while he was chairman and CEO of Exxon, according to a letter filed in court Monday by the New York Attorney General's Office.
New York Attorney General Eric Schneiderman alleges that from "at least 2008 to 2015" Tillerson, whose middle name is Wayne, used the "Wayne Tracker" pseudonym email "to send and receive materials regarding important matters, including those concerning to the risk-management issues related to climate change."
Schneiderman is investigating whether Exxon made "significant misrepresentations" about the risks posed by climate change to its shareholders.
"Despite the company's incidental production of approximately 60 documents bearing the 'Wayne Tracker' email address, neither Exxon nor its counsel have ever disclosed that this separate email account was a vehicle for Mr. Tillerson's relevant communications at Exxon," the letter, which was filed in New York Supreme Court as part of a fraud investigation into the company, states.
Matt Brown / AP
In November 2015, while Tillerson was still running the company, Schneiderman subpoenaed Exxon for documents in the case. The company initially complied, producing more than 500,000 pages of documents in response to the subpoena.
But according to Schneiderman's letter, the trove of documents contained only 673 pieces of management material, including just 160 emails from over the decade-long time period of the subpoena.
Last March, about six months after Schneiderman opened his investigation, Exxon appeared to stop cooperating in the investigation.
The company sued Massachusetts Attorney General Maura Healey, who is also investigating Exxon, in Texas federal court. Then Exxon sought to add Schneiderman to the case and stopped turning over documents to the attorney general's office.
Around the same time, Rep. Lamar Smith of Texas, the Republican chairman of the House Committee on Science, Space, and Technology, demanded that Schneiderman and Healey turn over documents as part of a congressional investigation, claiming possible violations of state fraud laws.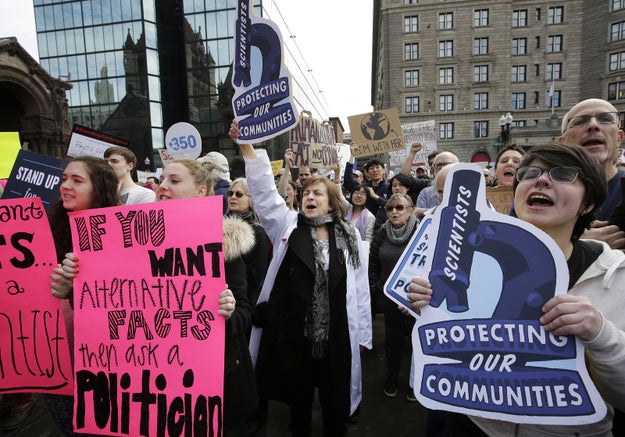 Members of the scientific community rally in Boston, calling on President Trump's administration to recognize evidence of climate change and take action on various environmental issues.
Steven Senne / AP
In December, Schneiderman's office submitted a motion to dismiss Exxon's lawsuit and quash the company's related requests for discovery in the Texas case. A judge cancelled the deposition of Healey and postponed all discovery in the case.
Schneiderman has never been ordered to appear for a deposition.
In the New York case, Schneiderman is requesting that a judge schedule a conference to ensure Exxon's compliance with the subpoena.
A spokesperson for Exxon did not immediately respond to BuzzFeed News' request for comment.
Source: https://www.buzzfeed.com/usnews.xml