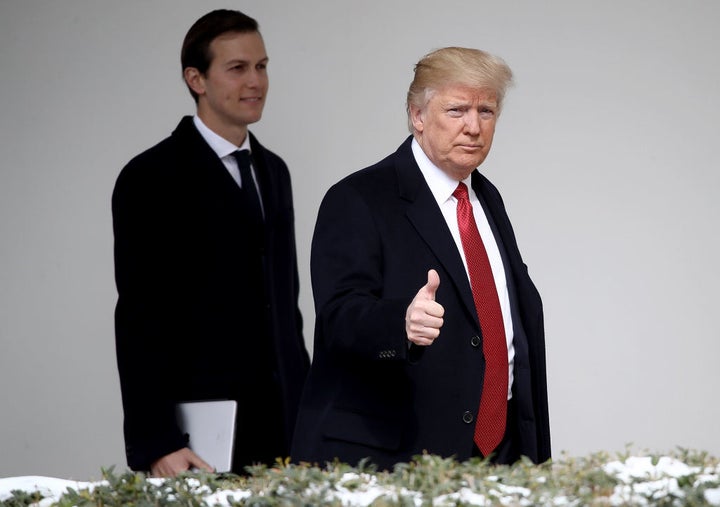 Win Mcnamee / Getty Images
President Trump proposed eliminating nearly two-dozen government programs in his budget proposal released Thursday, including the National Endowment of the Arts and the Corporation for Public Broadcasting — which partially funds shows like Sesame Street and PBS Newshour.
"Consistent with the President's approach to move the Nation toward fiscal responsibility," the proposal reads, "the Budget eliminates and reduces hundreds of programs and focuses funding to redefine the proper role of the Federal Government."
The following programs were identified: the African Development Foundation; the Appalachian Regional Commission; the Chemical Safety Board; the Corporation for National and Community Service; the Corporation for Public Broadcasting; the Delta Regional Authority; the Denali Commission; the Institute of Museum and Library Services; the Inter-American Foundation; the U.S. Trade and Development Agency; the Legal Services Corporation; the National Endowment for the Arts; the National Endowment for the Humanities; the Neighborhood Reinvestment Corporation; the Northern Border Regional Commission; the Overseas Private Investment Corporation; the United States Institute of Peace; the United States Interagency Council on Homelessness; and the Woodrow Wilson International Center for Scholars.
LINK: President Trump's Budget Proposal Asks For $4 Billion To Start Border Wall Construction
This is a developing story. Check back for updates and follow BuzzFeed News on Twitter.
Source: https://www.buzzfeed.com/usnews.xml