"We believed in the shelter of America, and the compassion of America, and the opportunity of America. We came, and we became Americans."
Enda Kenny, the Taoiseach (or prime minister) of Ireland, visited Donald Trump at the White House on Thursday, a day after the president's travel ban was blocked in federal court.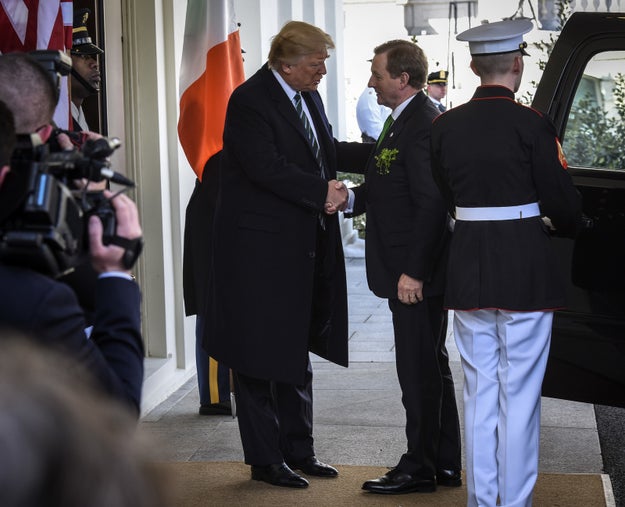 Bill O'Leary/The Washington Post / Getty Images
The White House went all out for the Irish visit, even dying a fountain green ahead of St. Patrick's Day on Friday.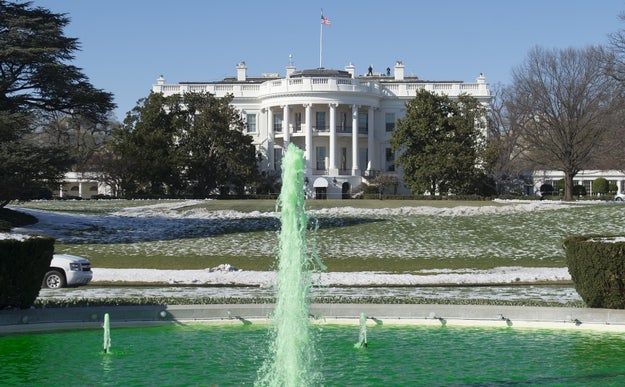 Saul Loeb / AFP / Getty Images
The two leaders had a meeting in the Oval Office, then the president hosted a reception for Kenny and his wife in the East Room on Thursday night.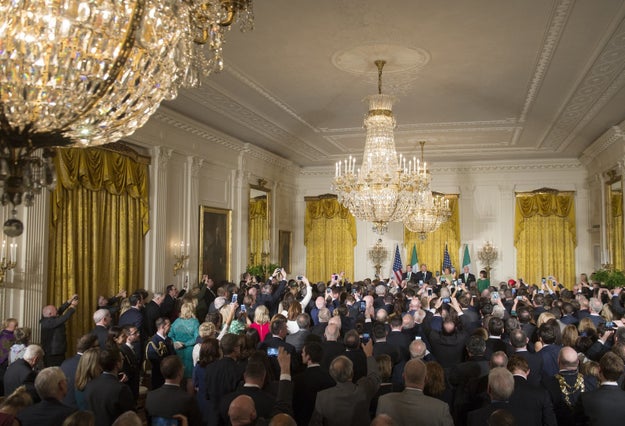 Saul Loeb / AFP / Getty Images
Trump gave a speech praising the contributions of hardworking Irish-Americans to US prosperity and calling Ireland "an ever-faithful partner and an always loyal friend."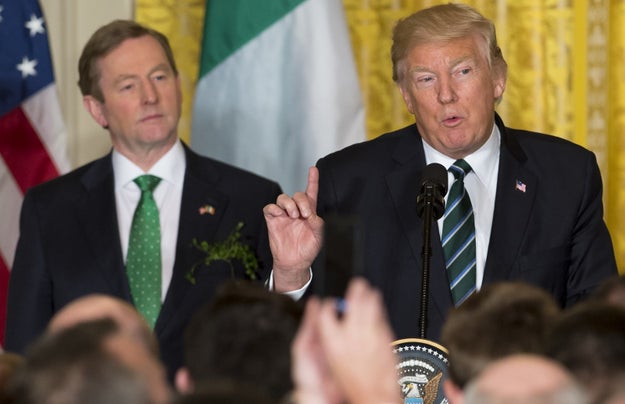 Saul Loeb / AFP / Getty Images
---
Source: https://www.buzzfeed.com/usnews.xml