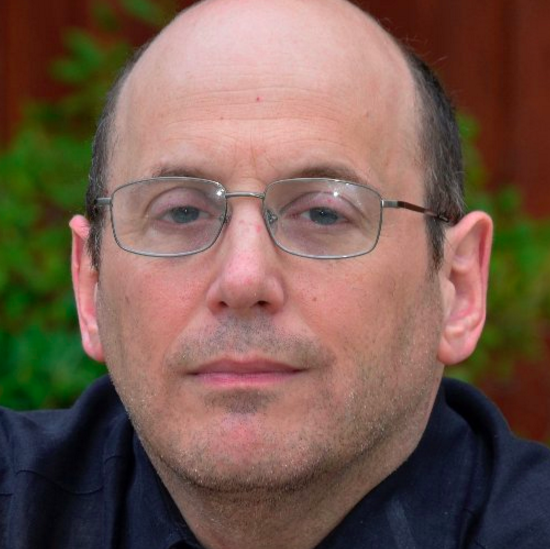 Kurt Eichenwald
Twitter
A Twitter troll who allegedly tried to cause Newsweek writer Kurt Eichenwald to have a seizure by tweeting a strobing graphic at him has been arrested by the FBI on federal charges, the journalist announced Friday.
The Dallas FBI office confirmed to the Verge that a suspect had been arrested. Eichenwald's lawyer, Steven Lieberman, told Newsweek that agents arrested the suspect at his home in Salisbury, Maryland, on Friday morning.
The suspect, who was not immediately identified, is expected to appear in Baltimore federal court on Friday afternoon.
BuzzFeed News reached out to the FBI, which is expected to release more information on the case later in the day.
On Dec. 15, Twitter user @jew_goldstein tweeted at Eichenwald, who has previously written about being epileptic, a strobing GIF with text reading: "You deserve a seizure for your posts."
The tweet has since been deleted and the @jew_goldstein account was suspended.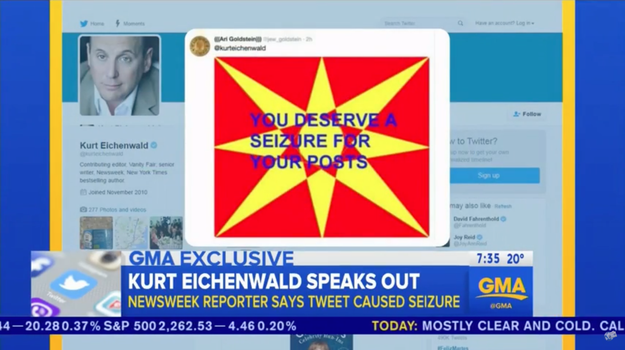 Good Morning America
Eichenwald's wife responded on Twitter from his account that the strobing image had caused a seizure and they had alerted police.
In an interview with Good Morning America, Eichenwald said other Twitter users followed suit, sending him strobing GIFs.
"I can't look at my Twitter feed anymore," Eichenwald said on GMA. "Apparently, a lot of people find this very funny. A lot of people who identify themselves as Trump supporters are loading up my feed with more strobes."
On Friday, Eichenwald tweeted that more than 40 people tweeted strobing images at him after they learned they could induce seizures.
Source: https://www.buzzfeed.com/usnews.xml