"It's important for kids without autism to see what autism can look like."
The newest muppet friend on Sesame Street is Julia, a 4-year-old who likes to sing and also has autism.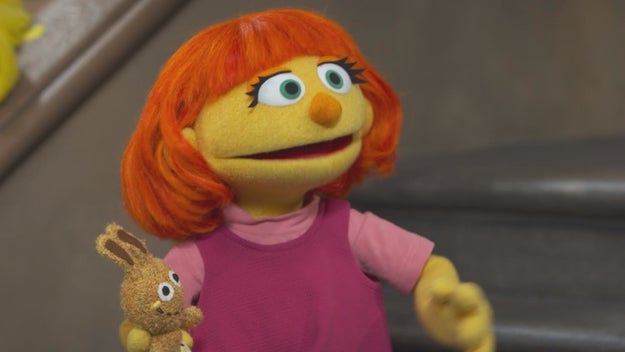 PBS
Christine Ferraro, a writer on Sesame Street, has been working on the show for 25 years.
She told 60 Minutes' Lesley Stahl that the show decided to introduce an autistic character because of the increase in diagnosis' of the condition of the past few decades.
She and the rest of the staff wanted to teach kids more about their friends with autism, so they may learn how to interact with them better.
"So that when they encounter them in their real life it's familiar. And they see that these — these can be their friends too," she told Stahl.
Julia is really nice and loves to sing, but she may not react the way other kids expect. For example, when the rest of the muppets introduce themselves, Julia doesn't respond.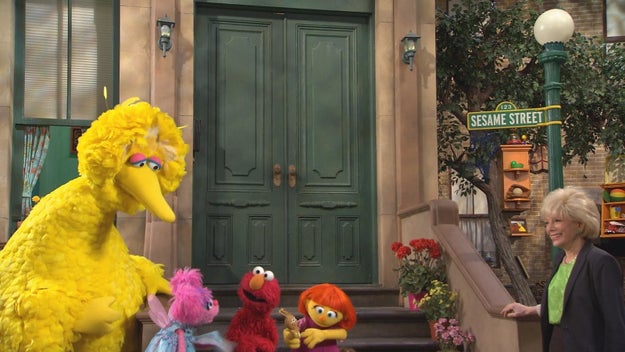 PBS
Some other things that make Julia unique is she is sensitive to loud noises, and she jumps up and down when she is excited.
In the first episode featuring Julia, she does jus that — hops up and down. The rest of the muppets join her, and make a game out of it.
"So it was a very easy way to show that with a very slight accommodation they can meet her where she is," Ferraro told Stahl.
---
Source: https://www.buzzfeed.com/usnews.xml