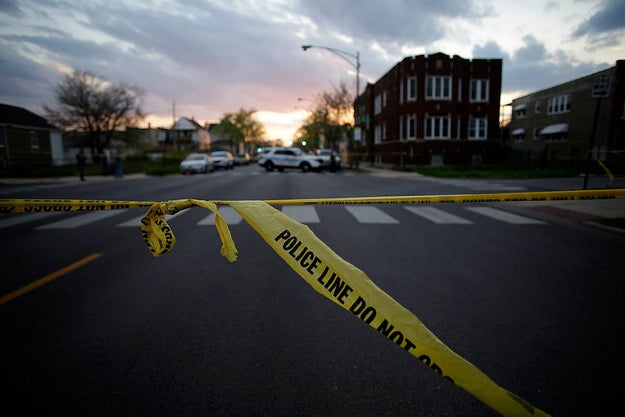 Joshua Lott / Getty Images
A 15-year-old girl was allegedly gang-raped by five or six males and the attack broadcast on Facebook Live to dozens of viewers, according to the AP and Chicago police who are investigating the incident.
Deahvion Austin was initially reported missing by her mother on Monday, a spokesperson for the Chicago Police Department told BuzzFeed News Tuesday. The mother later reportedly saw video images of her daughter appearing to be gang-raped, the AP reported.
"She was found today [Tuesday] at 7:45 a.m.," the spokesperson said, adding that she was currently being treated at a nearby hospital. "It is now being investigated as a sexual assault."
Detectives are currently conducting interviews, but no one has been charged in the alleged attack.
According to local TV station WGN, Austin's uncle had informed her mother that he had seen a graphic video involving her daughter, which led the mother to believe she had been raped.
Austin's mother showed the images to Chicago Police Superintendent Eddie Johnson late Monday afternoon, the AP reported.
About 40 people reportedly watched the video, but no one reported the incident to police, according to the AP.
BuzzFeed News has reached out to Facebook for more information.
Austin's alleged attack would not be the first violent crime committed on Facebook's livestreaming service.
In January, four people from Chicago were charged with hate crimes and taken into custody for torturing a man on the social media platform.
That same month, three men were arrested in Sweden after a Facebook Live video showed the sexual assault of a young woman.
LINK: Three Men Arrested In Sweden After Facebook Live Video Of Sexual Assault
LINK: Four People Charged With Hate Crime After Man Tortured In Facebook Live Video
Source: https://www.buzzfeed.com/usnews.xml