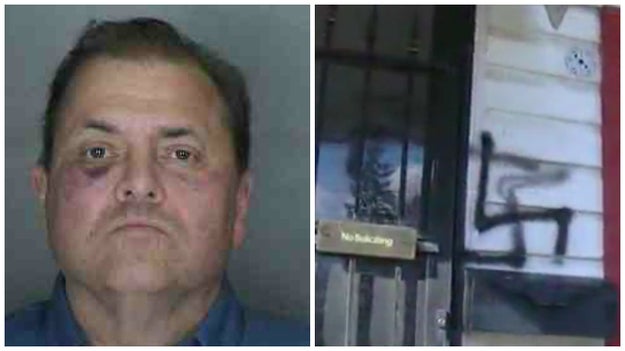 Schenectady Police/screenshot from WTN / Via news10.com
Andrew King said he was horrified when he walked outside and found two swastikas spray-painted across the front of his home in upstate New York. Turns out, police say, he did it himself.
King, who says he is Jewish, called police Feb. 10 claiming that someone had spray-painted the swastikas on his home overnight.
"I was horrified," he told the Daily Gazette last month, taking a breath before and shaking his head and calling the vandalism "heartbreaking" and "painful."
However, police in Schenectady, New York, said an investigation revealed that King was the actual vandal. The 54-year-old was charged with reporting a fake crime, Sgt. Matthew Dearing told BuzzFeed News.
King pleaded not guilty Tuesday before he was sent to county jail on $500 bail, Dearing added.
BuzzFeed News has reached out to the Schenectady Jewish Community Center for comment.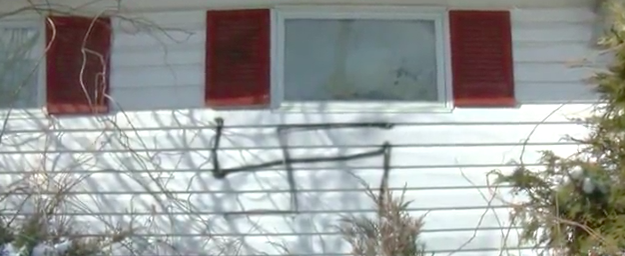 Screenshot from WTN / Via news10.com
King had expressed sadness and outrage over the defacement to several local media outlets. He also told the Gazette that he supported President Trump and was ridiculed for doing so.
"People use a lot of excuses and lack civility by using Mr. Trump," he said. "I do take jesting about Trump and sometimes I had some hard attacks about him."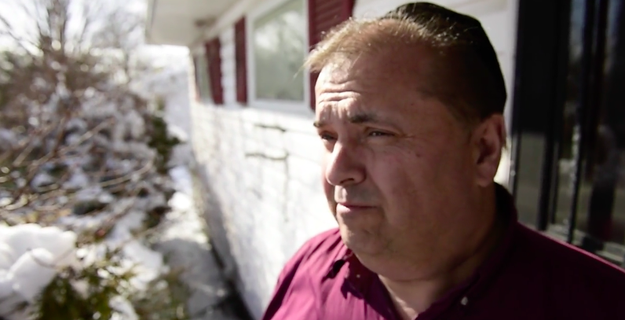 Screenshot from the Daily Gazette / Via dailygazette.com
The US has experienced a surge in anti-Semitic rhetoric and incidents this year. Dozens of Jewish community centers and institutions have received bomb threats and vandals desecrated about 100 headstones in a Jewish cemetery in Philadelphia.
Although Trump denounced the wave of threats and attacks last month, his administration had been criticized for taking too long to do so.
King had told the Gazette last month that would "ring the necks" of whoever damaged his home and would leave the swastikas up to make a statement.
"This can show people who thrive on hate, in my opinion, that love trumps hate in the long run," he had said.
LINK: Wave Of Bomb Threats Against Jewish Centers Soars To 100 This Year
LINK: Anti-Muslim And Other Hate Groups Are On The Rise, Report Warns
LINK: Here Are 28 Reported Racist And Violent Incidents After Donald Trump's Victory
Source: https://www.buzzfeed.com/usnews.xml