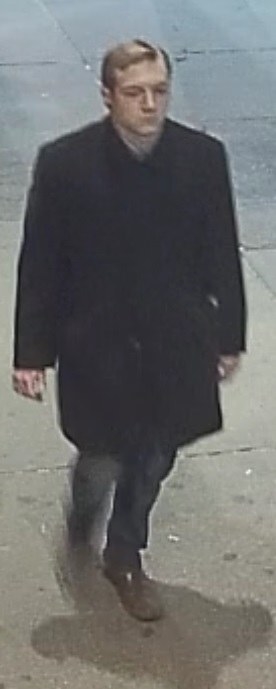 NYPD
James Jackson, a 28-year-old Army veteran from Baltimore, was charged Monday with murder in the fatal stabbing of a black man in New York City, police said.
The victim, identified by multiple media outlets as Timothy Caughman, 66, was stabbed multiple times following a dispute with the suspect on Monday night. Caughman then walked into a police precinct in critical condition, police said. He was transported to a hospital where he died of his injuries.
Police described Jackson as a white male with blonde hair. Jackson surrendered to police early Wednesday morning, the New York Daily News reported.
Jackson traveled from Baltimore to New York by bus on Friday to "target" black males according to police.
"[Jackson] picked New York because it's the media capital of the world. … He knew what he was doing coming up here," NYPD Assistant Chief William Aubrey said at a news conference Wednesday.
"He was specifically intending to target male blacks for assault," Aubry said. "He has been harboring these types of feelings for quite some time. For well over ten years."
Responding to reports of Jackson's ties to a hate group in Maryland, a police spokesperson told BuzzFeed News, "We are looking into his background."
[youtube https://www.youtube.com/watch?v=ZZrwrpxfL4k&w=560&h=349]
youtube.com / Via NYPD
Source: https://www.buzzfeed.com/usnews.xml