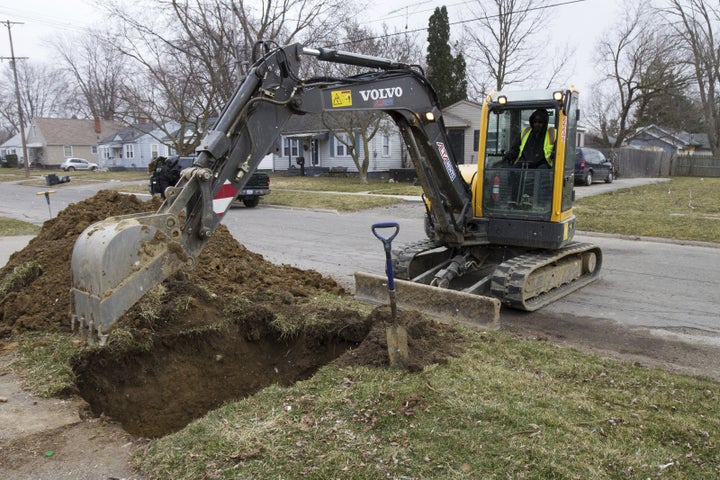 Chris Ehrmann / AP
Officials in Flint, Michigan, have agreed to excavate water lines to at least 18,000 homes and replace any that are made of lead or galvanized steel, more than two years after residents began complaining of water quality and health problems.
The proposed settlement in a lawsuit filed by a group of pastors, activists, and a Flint mother will go before a federal judge on Tuesday for approval. It calls for excavations and replacement work at all estimated 18,000 occupied households connected to the city water system to be completed by 2020.
Flint's water crisis drew international headlines and prompted a state of emergency after high levels of lead were found in the blood of local children. Residents brought murky, brown water in bottles to meetings with officials, and told how the tainted water was causing rashes and making them sick.
Since then, 13 state and local officials have been charged criminally for their role in the water crisis. Class action lawsuits have also been filed against the EPA and local school districts, accusing them of not doing enough to protect residents, particularly children.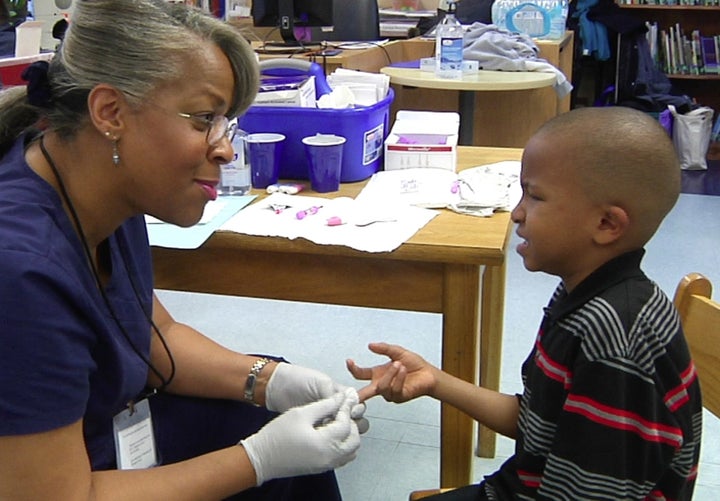 Mike Householder / AP
The problems started after the city switched its water source in April 2014 from Detroit's water system to the local Flint River. But the attempt at cost savings left pipes corroded, and lead began leeching into the water supply.
In September 2015, studies confirmed what residents had feared: that the water contained dangerous levels of lead. Later that year the city switched back to Detroit water, but problems with its infrastructure remained. Residents were encouraged to filter their water, and in 2016, the state began to make free bottled water available.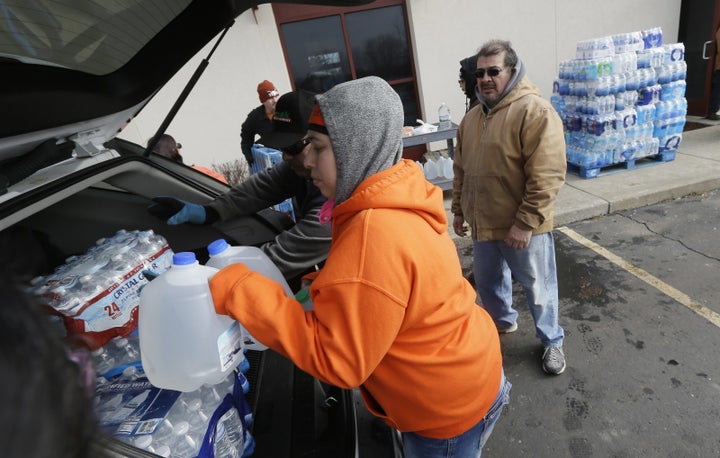 Carlos Osorio / AP
The city has already started replacing its lead pipes, but the proposed settlement would require lead pipes connecting homes and the water system to also be replaced.
Under the settlement, Michigan will put $87 million of federal and state money toward identifying and replacing lead lines. Provisions are also included to test tap water quality and make filters available to residents.
LINK: President Obama Declares Emergency In Michigan Water Crisis
LINK: Four More Former Officials Charged In Fallout From The Flint Water Crisis
Source: https://www.buzzfeed.com/usnews.xml