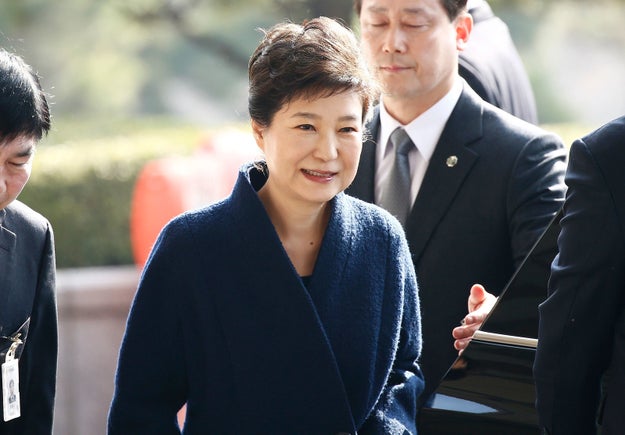 Pool / Getty Images
South Korean prosecutors have asked a judge to issue an arrest warrant for former President Park Geun-hye, local media reported on Monday.
Park, the country's first female president, is facing charges of bribery, abuse of power, coercion and leaking government secrets, according to South Korea's Yonhap News Agency. She was interviewed by prosecutors last week, and it wouldn't be the first time a South Korean president was arrested. But the political instability raises new questions for the region as North Korea continues to show aggression — and draw a reaction from US President Donald Trump.
News of the prosecutors' decision comes after Park was forced out of the presidency by a South Korean court earlier this month. She had been implicated in a corruption scandal after admitting that she allowed her mentor and the daughter of a cult leader, Choi Soon-sil, to influence her policy and speeches. Park apologized publicly, but she was still impeached.
Park's removal from leadership sparked demonstration from both supporters and opponents. Two people died in the rallies.
An election to determine her successor is expected to be held in the next few months.
LINK: Two People Died In Demonstrations After South Korea's President Was Forced From Office
LINK: South Korea's First Female President Was Removed From Office Over A Corruption Scandal
Source: https://www.buzzfeed.com/usnews.xml