Everything old is new again!
Ford's Michigan investment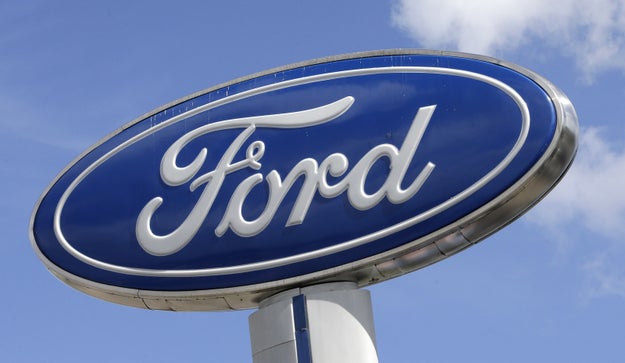 Alan Diaz / AP
Ford announced on Tuesday the company would invest $1.2 billion in three facilities in Michigan where it will build trucks and SUVs, and store electronic data.
President Donald Trump took to Twitter to link the news to his efforts to increase manufacturing by automakers within the US.
"Big announcement by Ford today. Major investment to be made in three Michigan plants. Car companies coming back to U.S. JOBS! JOBS! JOBS!" he tweeted early Tuesday.
Presidential adviser Kellyanne Conway also heralded the news on Twitter, suggesting Trump deserved credit: "Two weeks after @POTUS met with auto execs…Ford plans 'significant' investments in 3 plants," she tweeted.
The problem? The investment announced on Tuesday actually stemmed from a 2015 deal negotiated between Ford and the United Auto Workers union.
Under that 2015 collective bargaining agreement, Ford committed itself to investing $9 billion in US plants with the expectation of creating or retaining 8,500 jobs across a number of states, including Michigan.
"The majority of what was announced today is part of the 2015 UAW contract," Ford spokeswoman Kelli Felker told BuzzFeed News via email. "The $850 billion at Michigan Assembly Plant was part of the contract, as was the Romeo Engine Plant. The $200 million data center was not part of the UAW contract, but it wouldn't be because there are no hourly jobs at the data center."
When asked if the White House did anything during a meeting with automakers that may have led to the Michigan announcement, press secretary Sean Spicer told reporters, "I think there's been some regulatory effort and some commitments on the regulatory efforts going forward in the future that I think may have played a role."
Felker also said that Ford reached out to the White House about its plans shortly before 8 a.m. ET — about 90 mins after Trump sent his tweet.
Ford's Kentucky factory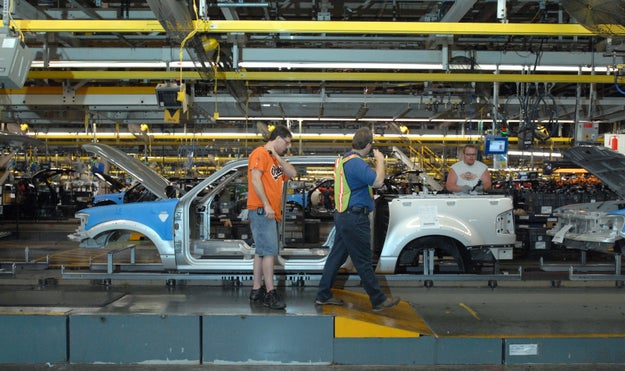 The Ford Assembly Plant in Louisville, Kentucky, in 2007.
Brian Bohannon / ASSOCIATED PRESS
Before he was even inaugurated as president, Trump took credit for stopping Ford from moving to Mexico — but the automaker had no plans of shuttering the factory.
"Just got a call from my friend Bill Ford, Chairman of Ford, who advised me that he will be keeping the Lincoln plant in Kentucky – no Mexico," Trump tweeted on Nov. 17. "I worked hard with Bill Ford to keep the Lincoln plant in Kentucky. I owed it to the great State of Kentucky for their confidence in me!"
While Ford had been planning to move the production of its Lincoln MKC to Mexico, the company said its Louisville plant was not set to close, or even lose any jobs, because of the expanded production of another vehicle, the Ford Escape.
Instead, the Lincoln will now continue to be built in Kentucky. "We are encouraged that President-elect Trump and the new Congress will pursue policies that will improve US competitiveness and make it possible to keep production of this vehicle here in the United States," a Ford statement from November said.
---
Source: https://www.buzzfeed.com/usnews.xml