♬ You're giving me a million reasons to let you go ♬
Comey poorly handled the Clinton email investigation.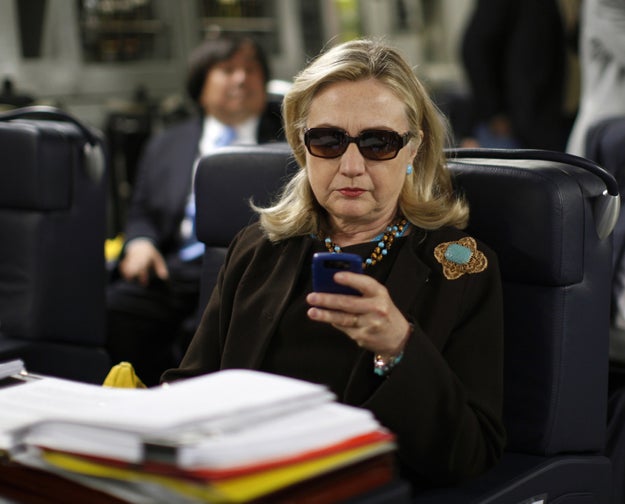 In a memo prepared for the president and used by the White House to justify James Comey's firing as FBI director, Deputy Attorney General Rod Rosenstein heavily criticized Comey's behavior during the investigation into Hillary Clinton's use of a personal email server as secretary of state.
"I cannot defend the Director's handling of the conclusion of the investigation of Secretary Clinton's emails, and I do not understand his refusal to accept the nearly universal judgment that he was mistaken," Rosenstein wrote.
Rosenstein said Comey was wrong to hold a July 5 press conference last year in which he publicly announced the bureau would not bring charges against Clinton. Rosenstein said that should have been handled by then-Attorney General Loretta Lynch and that Comey had broken Justice Department protocols. (Comey later said Lynch had compromised herself publicly by meeting with Bill Clinton on an airplane tarmac.)
White House deputy press secretary Sarah Huckabee Sanders on Wednesday accused Comey of "atrocities in circumventing the chain of command in the Department of Justice."
Rosenstein also said the Comey press conference was wrong because it released "derogatory information about the subject of a declined criminal investigation."
"The Director laid out his version of the facts for the news media as if it were a closing argument, but without a trial," Rosenstein wrote. "It is a textbook example of what federal prosecutors and agents are taught not to do."
Rosenstein also said Comey had been wrong to release an Oct. 28 letter, just days out from the election, announcing the Clinton email investigation would be re-opened due to the discovery of emails on the computer of Anthony Weiner, the husband of Clinton aide Huma Abedin. "When federal agents and prosecutors quietly open a criminal investigation, we are not concealing anything," Rosenstein said, disagreeing with Comey that not speaking out would have been tantamount to concealing important information.
"The way the Director handled the conclusion of the email investigation as wrong," Rosenstein wrote of events that happened six months before Comey was ultimately fired and which Trump, as a candidate, celebrated.
Kevin Lamarque / AP
Comey had lost the public's trust.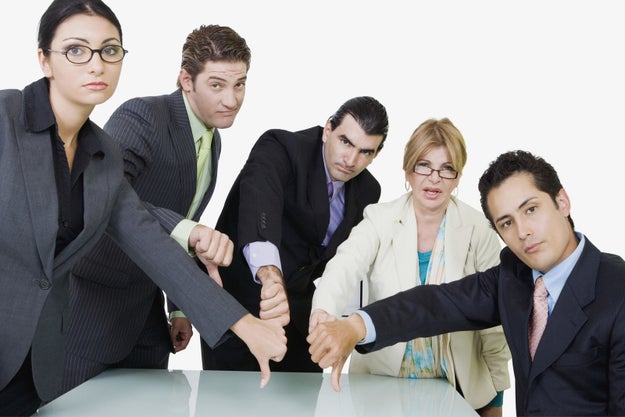 "The FBI is unlikely to regain public and congressional trust until it has a Director who understands the gravity of the mistakes and pledges never to repeat them," Rosenstein wrote in his memo.
This argument was also repeated by President Trump in his letter of dismissal to Comey: "It is essential that we find new leadership for the FBI that restores public trust and confidence in its vital law enforcement mission," Trump wrote.
Glowimages / Getty Images
Comey had lost the confidence of the "rank and file of the FBI."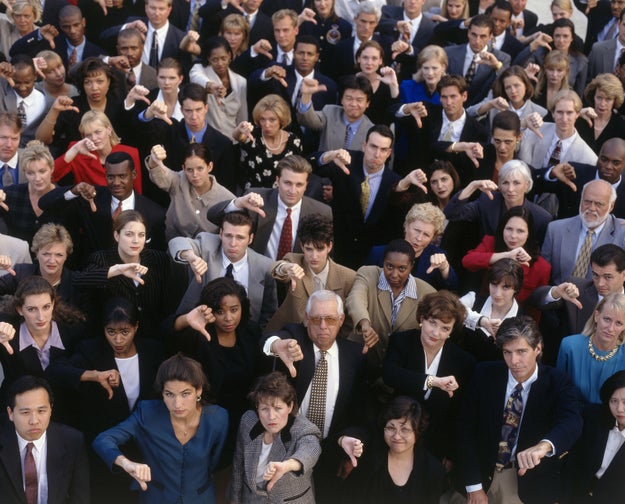 "Most importantly, the rank and file of the FBI had lost confidence in their director," Sanders told reporters Wednesday.
This was contradicted by the new acting director of the FBI, Andrew McCabe, during Senate testimony on Thursday. He said Sanders' comments were "not accurate."
"I can tell you also that Director Comey enjoyed broad support within the FBI, and still does to this day," McCabe said.
Asked about McCabe's comments at her Thursday press briefing, Sanders said, "I can speak to my own personal experience. I've heard from countless members of the FBI that are grateful and thankful for the president's decision."
"I've certainly heard from a large number of individuals, and that's just myself — and I don't even know that many people in the FBI," she said.
Sanders declined to specify exactly how many FBI officials she had spoken with.
Purestock / Getty Images
Trump was acting on the advice of Deputy Attorney General Rod Rosenstein.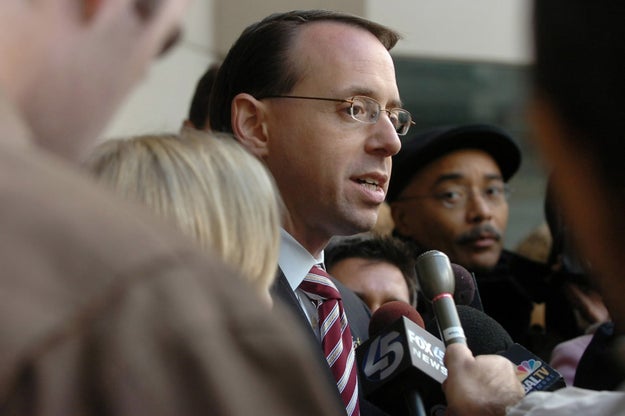 In his letter to Comey, President Trump said he had accepted the recommendation of Rosenstein and Attorney General Jeff Sessions to fire him as FBI director.
Rosenstein's memo never explicitly called on Trump to fire Comey — in fact, it said "the decision should not be taken lightly." It did, however, paint a very critical picture of Comey's leadership and concluded, "Having refused to admit his errors, the Director cannot be expected to implement the necessary corrective actions."
Sanders said Wednesday that Rosenstein decided on his own volition to review Comey's performance and was not directed to do so by Trump. This runs counter to what Senator Dianne Feinstein said Trump told her when he called to say he was sacking Comey.
Sanders also said Rosenstein and Sessions came to the president with concerns, and that the president the accepted Rosenstein's recommendation. She described it as "the final piece that moved the president to make that quick and decisive action."
Sanders also said Trump had already "lost confidence in Comey from the day we was elected." This contradicts statements press secretary Sean Spicer previously gave reporters that the president had full confidence in Comey.
On Thursday, Trump said he was "going to fire regardless" of Rosenstein's recommendation.
Sanders then changed tune again, telling reporters that Rosenstein's memo only "further solidified" the decision.
Baltimore Sun / Getty Images
---
Source: https://www.buzzfeed.com/usnews.xml