"The other day I ate fried rice with my own business card."
Samantha Wert is a freshman at Oklahoma State University who's in the process of moving out of her dorm in Stillwater, Oklahoma.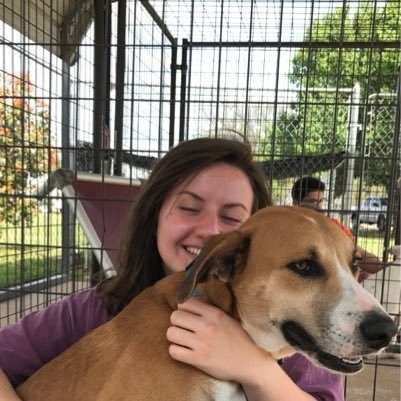 She told BuzzFeed News her family lives in Tulsa, just about an hour's drive from Stillwater, so she's been taking a few trips of stuff back and forth to make the move less daunting.
No one on her floor had utensils to spare either, Wert said.
"It was also torrential raining — I was hungry and desperate."
"I dug through my room and tried to find the only thing I could scoop with that wasn't dirty or gross," Wert explained. And that's when she found a hanger. And broke it in half.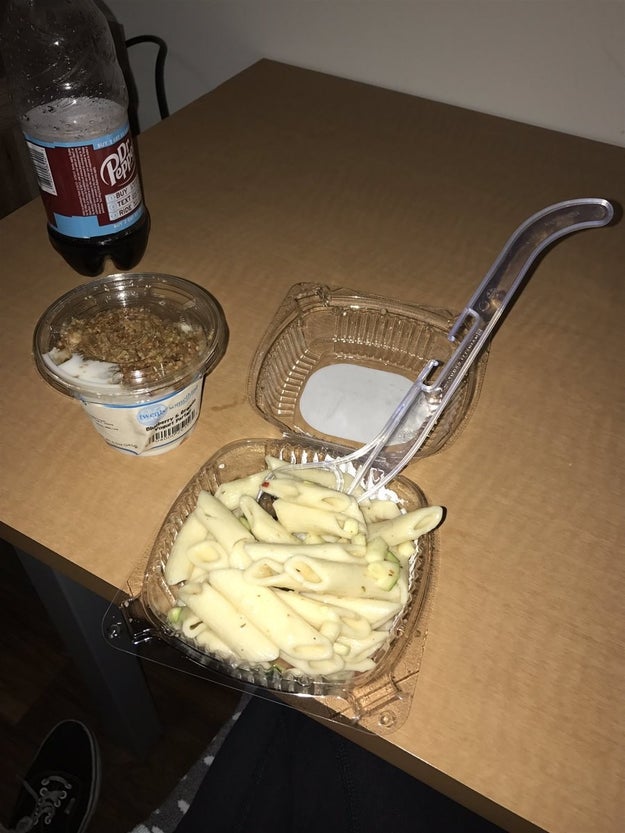 Samantha Wert
It worked…theoretically. Wert said she did think about just using her hands, but she also had a cup of yogurt, and "I refuse to eat yogurt with my FINGERS," she said.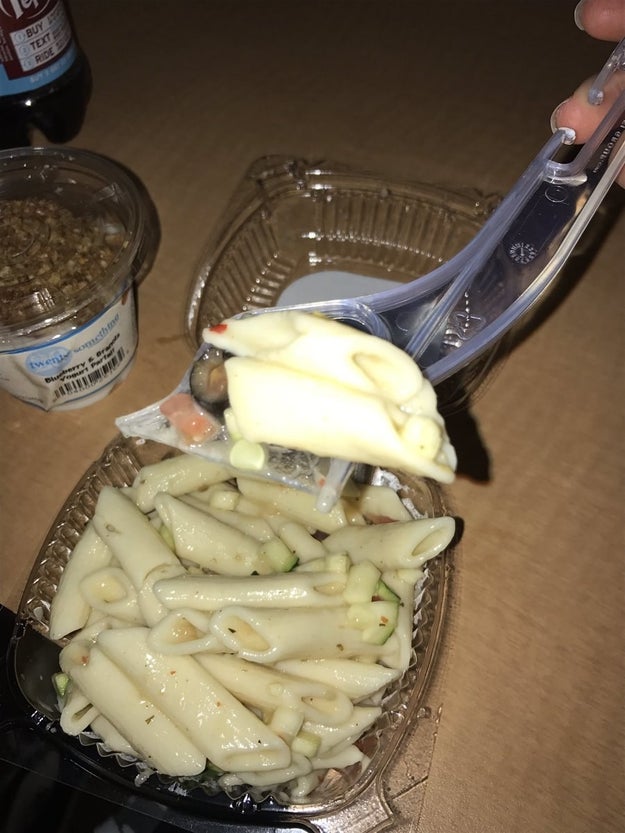 Samantha Wert
---
Source: https://www.buzzfeed.com/usnews.xml