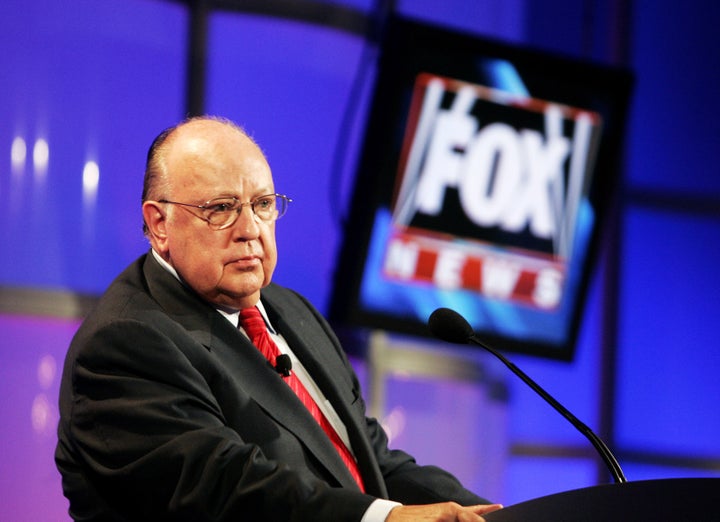 Fred Prouser / Reuters
Former Fox News chairman and CEO Roger Ailes died Thursday morning, his wife Elizabeth Ailes said in a statement provided to BuzzFeed News. He was 77.
"I am profoundly sad and heartbroken to report that my husband, Roger Ailes, passed away this morning," Elizabeth Ailes said.
"Roger was a loving husband to me, to his son Zachary, and a loyal friend to many. He was also a patriot, profoundly grateful to live in a country that gave him so much opportunity to work hard, to rise—and to give back.
"During a career that stretched over more than five decades, his work in entertainment, in politics, and in news affected the lives of many millions. And so even as we mourn his death, we celebrate his life," Elizabeth Ailes said.
The news was first reported by the Drudge Report. A cause of death was not provided.
New York Magazine writer Gabriel Sherman, who covered Ailes extensively, said that in recent days the former television executive was staying apart from his wife in Garrison, New York. The Putnam County Sheriff's Department told BuzzFeed news that they didn't respond to and were not investigating Ailes' death.
Ailes resigned from the network last July after former anchor Gretchen Carlson filed a sexual harassment suit claiming she was fired for rejecting Ailes' sexual advances. Ailes denied the allegations, saying her contract was not renewed due her "disappointingly low ratings."
After his ouster, at least 20 other women came forward with allegations of sexual harassment against Ailes.
A controversial and influential figure in American politics and entertainment, Ailes had personally overseen Fox News programming since the network's launch in 1996. During his 20-year reign over the network, he built Fox News into a conservative media powerhouse.
Ailes, who started his career in local television, served as a media consultant and adviser to three Republican presidents, including Richard Nixon, Ronald Reagan and George H.W. Bush.
He was also a longtime friend of President Trump, who defended Ailes against the accusations of sexual harassment, saying that Ailes had helped "some of the women that are complaining."
Sean Hannity, whom Ailes hired, said, "Today American lost one of its great patriotic warriors."
"He has dramatically and forever changed the political and the media landscape singlehandedly for the better," Hannity tweeted.
Reporting the news of Ailes' death on the network on Thursday morning, Fox News host Steve Doocy said, "Roger Ailes helped build fox News channel into the powerhouse it is today."
"Many people out there would say that he saved this country by starting the Fox News channel," added anchor Ainsley Earhardt.
LINK: Roger Ailes' Reign At Fox News Is Over
Source: https://www.buzzfeed.com/usnews.xml