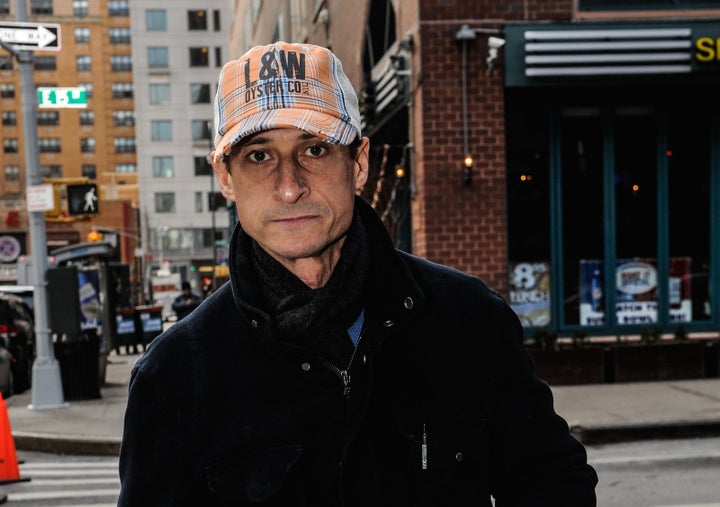 New York Daily News Archive / Getty Images
Disgraced former congressman Anthony Weiner is set to appear in federal court in New York City on Friday in connection with a sexting case involving a teenage girl.
As part of a plea agreement, Weiner will plead guilty to one charge of transferring obscene material to a minor, the New York Times reported.
He surrendered to the FBI on Friday morning, the newspaper reported.
Federal authorities have been investigating the former New York representative over allegations he sent lewd messages to a 15-year-old girl between January and March last year.
A spokesperson for the US Attorney's Office for the Southern District of New York told BuzzFeed News Weiner's case would be heard at 11 a.m. before Judge Loretta Preska.
By pleading guilty, Weiner is likely to be forced to register as a sex offender, according to the Times. He faces up to 10 years in prison, but a judge could decide to allow him to avoid jail time.
Weiner did not immediately respond to requests for comment.
The teenage girl and her father, whom BuzzFeed News interviewed in October, said they have no comment.
The girl first went public with her story in an interview with the DailyMail.com in September, sharing messages with the website in which Weiner appeared to tell the teen he woke up "eager," was trying to "[conjure an] image" of her showering, and thought her getting dressed for the gym "[sounded] alluring."
The teen also said the two also had Skype conversations in which Weiner reportedly asked her about masturbation and requested she undress. He also allegedly shared pornographic videos with her.
Weiner told the website he was "filled with regret and heartbroken," but said he had also been the subject of a hoax.
"I have repeatedly demonstrated terrible judgement about the people I have communicated with online and the things I have sent," he said.
This is a developing news story. Check back for updates or follow BuzzFeed News on Twitter.
Source: https://www.buzzfeed.com/usnews.xml