Spencer told BuzzFeed News he was "annoyed" at the gym's actions and said that he was a "model gym-goer."
Alt-right leader Richard Spencer's gym in Virginia revoked his membership after a Georgetown University professor confronted him and called him a neo-Nazi, Spencer confirmed to BuzzFeed News on Saturday.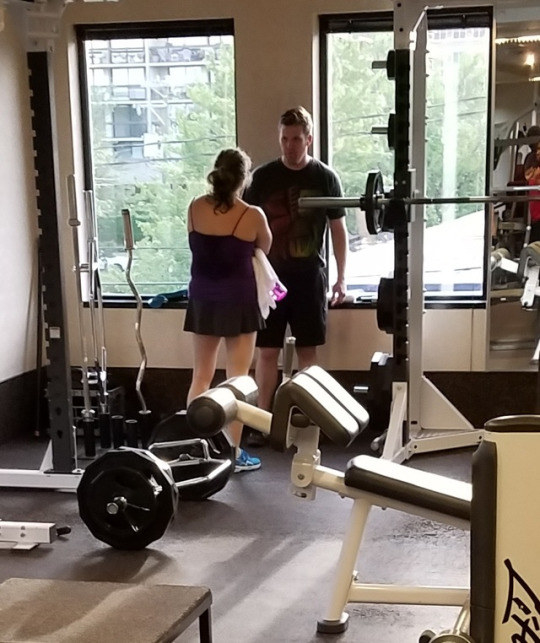 C. Christine Fair, an associate professor at Georgetown University's Edmund A. Walsh School of Foreign Service, wrote a Tumblr post describing her confrontation with Spencer at the Old Town Sport & Health gym in Alexandria, Virginia, on Wednesday.
Fair wrote that she approached Spencer at the gym and "loudly identified him as a neo-Nazi." She said she anticipated that the gym would kick her out for confronting Spencer.
"First, I want to note that this man is a supreme coward," Fair wrote. "When I approached this flaccid, sorry excuse of a man and asked 'Are you Richard Spencer,' this pendulous poltroon said 'No. I am not.'"
Fair then wrote that she "exploited the full range of my first amendment entitlements by telling him that this country does not belong to white men." She did not immediately respond to a request for comment.
Spencer, who coined the term "alt-right," heads the National Policy Institute, a white nationalist think tank. After Donald Trump's win, he addressed an alt-right conference where people in the crowd were seen making Nazi salutes as Spencer shouted "Hail Trump! Hail our people! Hail our victory!" He also also called for "peaceful ethnic cleansing of non-white Americans, according to the Southern Poverty Law Center. Last month, protests and fights broke out at Auburn University in Alabama after Spencer gave a speech there.
In her post, Fair wrote, "As a white woman, I find his membership at this gym to be unacceptable. I found his membership at this gym to be an unfair burden upon the women and people of color–and white male allies of the same."
Fair also posted photos of the confrontation, saying that Spencer requested the help of one of the black female trainers at the gym. "Seriously? This superior race of a white man needed the help of a female African American? What kind of martial race member is he?," Fair wrote in her post.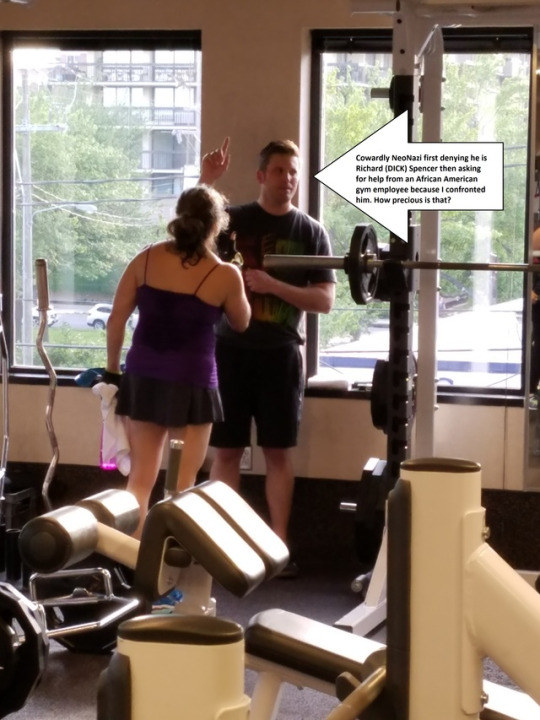 Tumblr
Fair said that the majority of employees of the Old Town Sport & Health gym were "women and/or old people of color" who Spencer has "has repeatedly asserted…to be inferior to his kind who are entitled to rule over us because we are not christian, white or have a vagina."
She said the general manager of the gym had asserted Spencer's right to join the gym two months ago and had accused her of creating a "hostile environment" by confronting Spencer.
The manager of the gym did not respond to a request for comment. A gym employee who answered the phone declined to comment.
---
Source: https://www.buzzfeed.com/usnews.xml