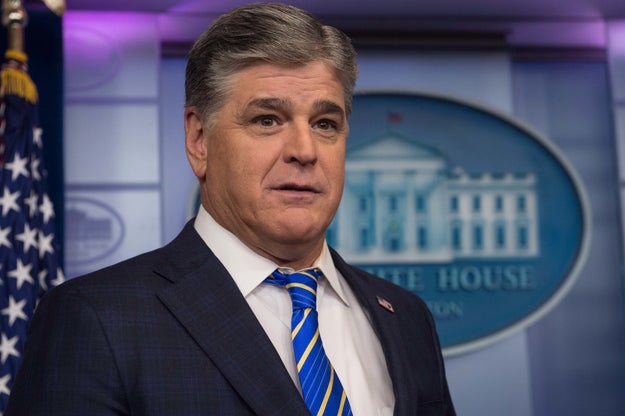 Nicholas Kamm / AFP / Getty Images
Cars.com on Wednesday pulled its advertising from Sean Hannity's Fox News program in light of his pushing a conspiracy theory surrounding the death of a DNC staffer.
Hannity peddled a theory that DNC staffer Seth Rich's murder was ordered by the Clintons in retaliation for leaking DNC emails to WikiLeaks. Police have said Rich's killing was a robbery gone wrong.
"Cars.com's media buy strategies are designed to reach as many consumers as possible across a wide spectrum of media channels," a spokesperson said in a statement to BuzzFeed News when asked about Hannity's pushing the conspiracy theory.
"The fact that we advertise on a particular program doesn't mean that we agree or disagree, or support or oppose, the content. We don't have the ability to influence content at the time we make our advertising purchase. In this case, we've been watching closely and have recently made the decision to pull our advertising from Hannity," the company said.
Rich's brother sent a letter to Hannity's executive producer pleading with him to stop spreading the rumor. On Tuesday, Fox News retracted the story saying "the article was not initially subjected to the high degree of editorial scrutiny we require from all our reporting."
On his show on Tuesday night, Hannity said he will stop talking about the theory "for now," but later implied that he will address the conspiracy theory again.
"Please do not interpret what I'm saying tonight to mean anything. Don't read into this," he told viewers Tuesday. "I promise you I'm not going to stop doing my job. To the extent of my ability, I am not going to stop trying to find the truth."
A spokesperson for Fox News didn't immediately respond to a request for comment.
LINK: Sean Hannity Says That, For Now, He'll Stop Spreading Conspiracy Theories About Seth Rich On Fox News
Source: https://www.buzzfeed.com/usnews.xml