President Trump has returned from his overseas trip to a White House in crisis. Here's the latest.
Donald Trump pays tribute to Gold Star families at Arlington National Cemetery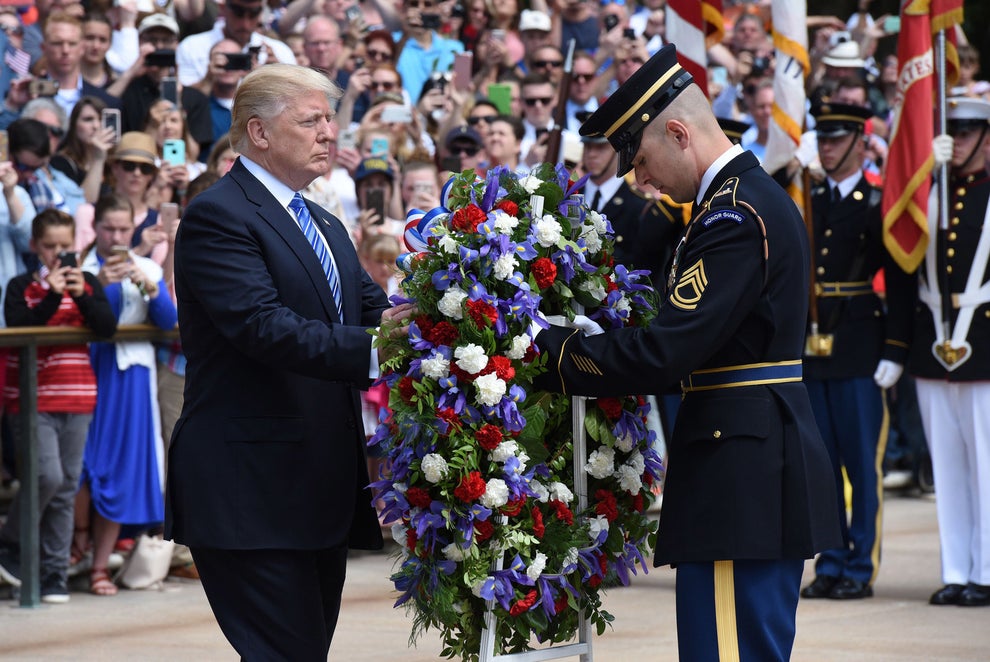 Pool / Getty Images
President Donald Trump, who recently returned from his first foreign trip, delivered his first Memorial Day remarks at the Arlington National Cemetery, paying tribute to Gold Star families, calling their loved ones "heroes"
"They each had their own names, their own stories, their own beautiful dreams but they were all angels sent to us from God and they all share one title in common; and that is the title of hero," Trump said on Monday.
Trump used his speech to praise a number of specific soldiers, including Christopher Horton, who died in a gun battle in Afghanistan near the Pakistan border. Trump also thanked the family of Andrew Byers, who was killed by Taliban gunfire, while saving the life of an Afghan soldier.
"To every Gold Star family, God is with you," Trump said. "And your loves ones are with him. They died in war so that we could live in peace. I believe that God has a special place in heaven for those who lay down their lives so that others may live free from fear."
During the campaign, Trump spoke out against the family Humayun Khan, a Muslim soldier who was killed by a car bomb in Iraq.
Khan's father, Khizr Khan, delivered a powerful speech at the Democratic National Convention last summer, questioning if Trump has ever read the Constitution.
In response, Trump said Khan had no right to speak against him, and later questioned whether Ghazala Khan, Khizr's wife, was prevented from speaking on the DNC stage because of her religion.
"If you look at his wife, she was standing there, she had nothing to say," Trump said in an ABC News interview. "Maybe she wasn't allowed to have anything to say, you tell me."
Ghazala Khan responded with a scathing op-ed in the Washington Post, calling Trump "ignorant" and saying she was too emotional to speak.
—Mary Ann Georgantopoulos
Source: https://www.buzzfeed.com/usnews.xml