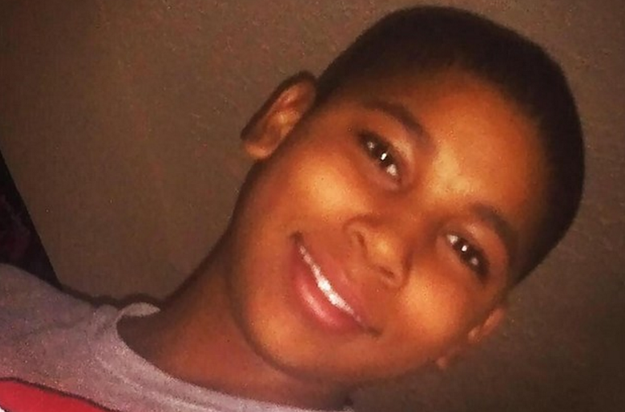 Tamir Rice
Getty
The Cleveland police officer who fatally shot 12-year-old Tamir Rice has been fired by the department, officials announced Tuesday.
Timothy Loehmann's termination is "effective immediately," Cleveland Police Chief Calvin Williams said at press conference announcing the results of the city's investigation into the rookie cop who fatally shot Rice outside a park pavilion while responding to a call in November 2014 with partner, Cleveland police officer Frank Garmback.
Director of Public Safety for Cleveland also announced that Garmback will be suspended for 10 days and given additional training for his role in the deadly incident.
The decision to fire Loehmann and reprimand Garmback comes more than two years after Rice was killed.
"There's a 12 year old kid dead — people on both sides are going to say we didn't do enough or we did too much," Williams said Tuesday. "We have to go through our process. We have to be fair and objective to our process."
In 2015, a grand jury declined to criminally charge Loehmann in the Rice shooting.
Source: https://www.buzzfeed.com/usnews.xml