"YoU Can'T WaLk iF YoU dO a SeNioR PraNk."
This is Haley Hirschfield, an 18-year-old senior at Willis High School in Texas.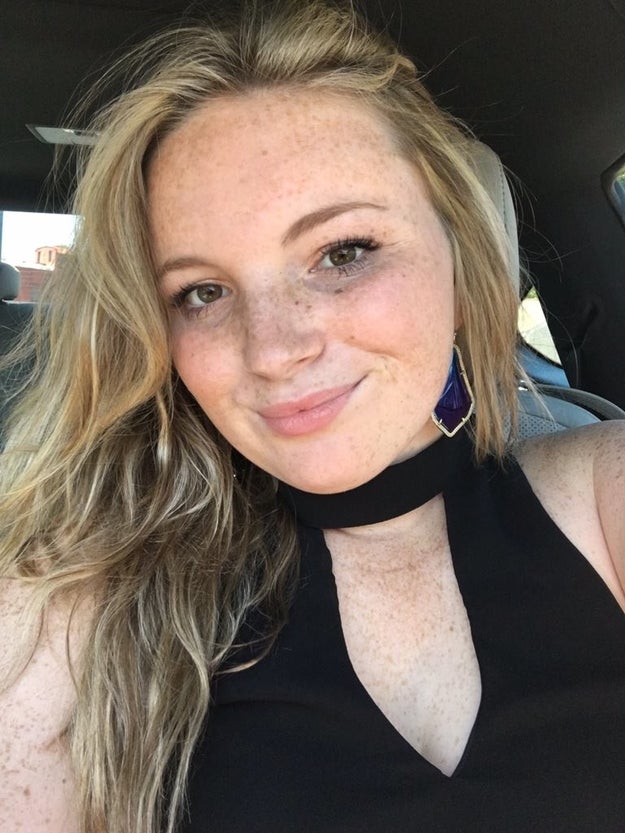 Last Wednesday, she and her fellow classmates were on a trip from the Houston Zoo and decided to turn their principal, Travis Utecht, into a meme.
Hirschfield told BuzzFeed News that one of her friends had tweeted the meme a couple of weeks back, so she and another friend printed it and hung it up in the cafeteria while the underclassmen were taking their final exams.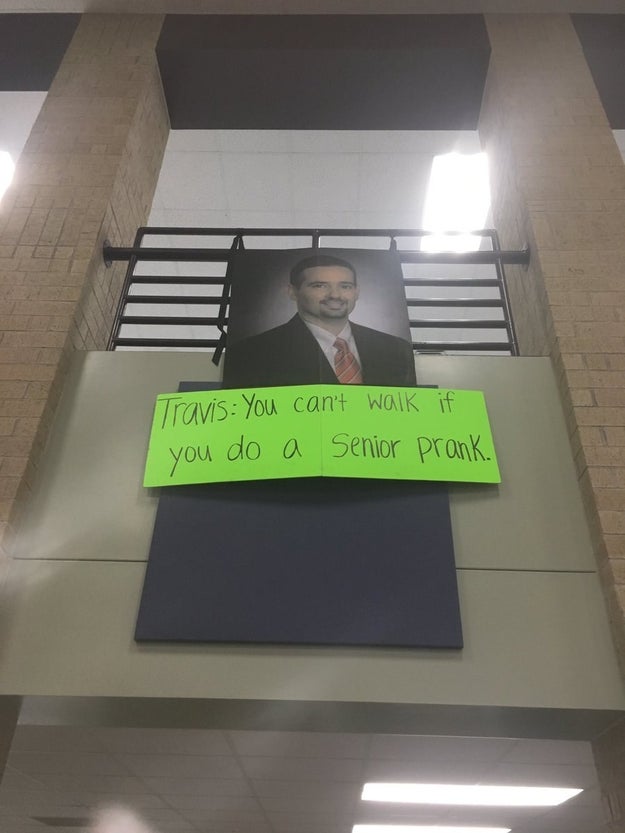 Hirschfield said that Utecht is "lighthearted and super sweet," and laughed when he saw the meme.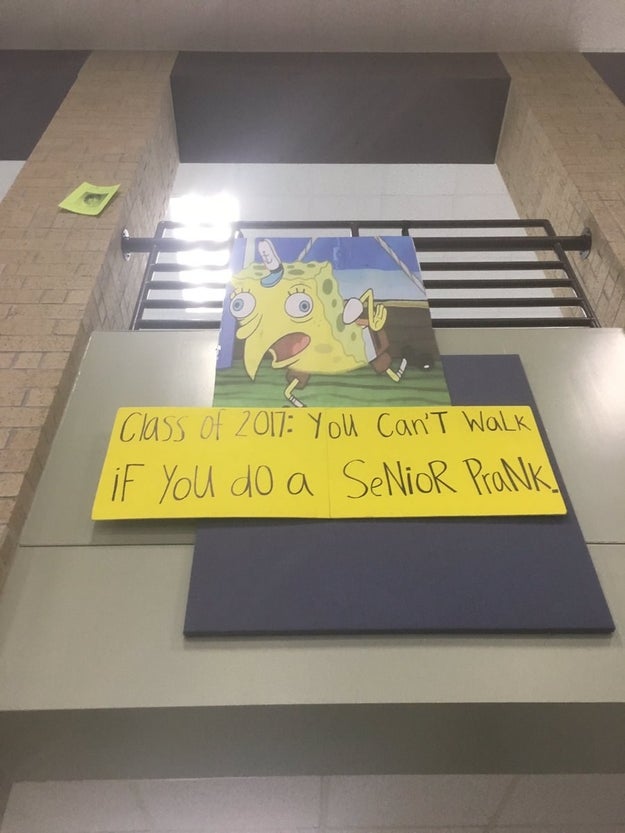 "He asked the janitors to leave it up because he thought it was funny," she added.
---
Source: https://www.buzzfeed.com/usnews.xml