Conrad Roy, 18, made a video one month before his 2014 suicide, saying "I have a lot going for me." His girlfriend, Michelle Carter, is on trial for allegedly pressuring him — through text messages — to kill himself.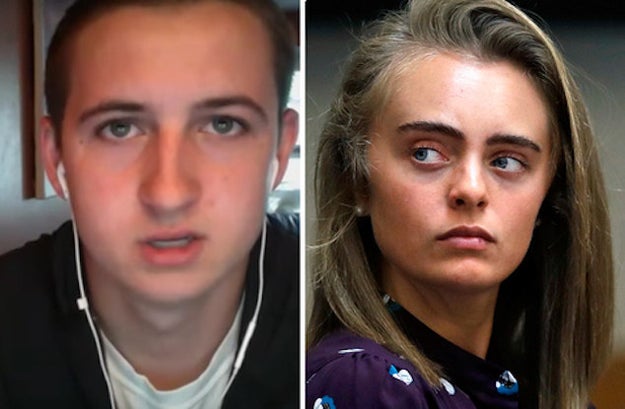 Masslive.com / Via Charles Krupa / AP
Exactly a month before he killed himself on July 12, 2014, Conrad Roy recorded a video where he talked about his struggles with social anxiety and depression — and expressed his desire to overcome them.
"I have a lot going for me," the 18-year-old said in the video that was recorded on June 12 of that year. "I just have to get the cobwebs out."
The video, which was entered into evidence at the Taunton District Court in Massachusetts, was released Thursday — the same day a state police sergeant testified about several text messages his girlfriend, Michelle Carter, sent him strongly urging him to kill himself.
Roy, who had a history of mental illness and had previously attempted suicide but was saved by a friend who called for help, did just that by inhaled carbon monoxide produced by a water pump in his truck.
Carter, then 17, is now on trial for aggressively texting Roy about killing himself. Carter is charged with involuntary manslaughter, which carries up to 20 years in prison if a judge finds her guilty.
Before his death, Roy got out of the truck because he was "scared," but Carter texted him to "get back in," according to the thousands of text messages the two exchanged during the course of their nearly three-year relationship.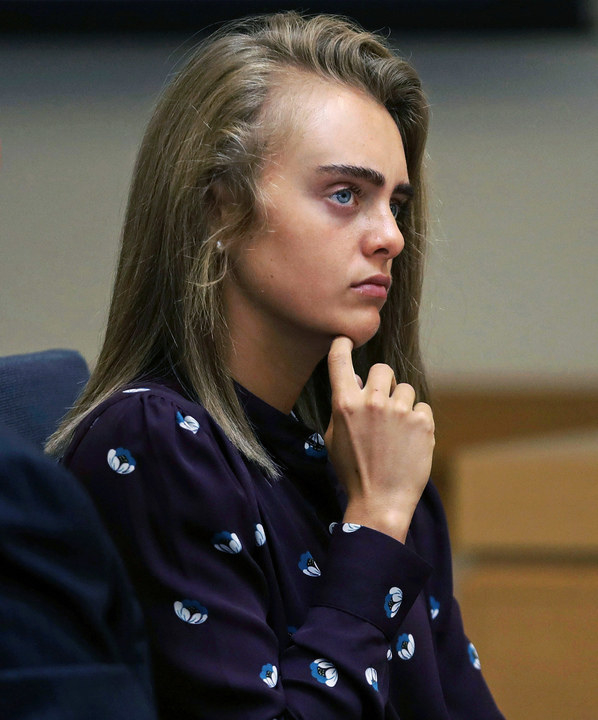 Carter on Thursday
Charles Krupa / AP
Prosecutors on Thursday called Sgt. Michael Bates to testify about several text messages that showed Carter persistently asking Roy when he was going to kill himself, and appearing frustrated with him when he expressed hesitation. Bates forensically examined phone records and computers and extracted the texts.
Carter asked Roy when he was going to kill himself more than 40 times over the course of their relationship, according to prosecutors.
Here are some of the text messages they exchanged in July 2014, as presented in court on Thursday.
Carter: "Well are you gonna do it tonight or not?"
Roy: "Yeah."
Carter: "Well, it's getting late. Let me know when. I don't want to fall asleep. You have to do it soon though if you don't want anyone to find you in the morning."

Carter: "Are you gonna do it tonight?
Roy: "I'm gonna try."
Carter: "How hard are you gonna try?"
Roy: "Hard."

Roy: "How was ur day?"
Carter: "When are you doing it?"

Roy: "What if the suffocation doesn't work?"
Carter: "Well how bad do you want it? Because if you want it bad, you should succeed."

Carter: "I thought you really wanted to die but apparently you don't. I feel played and just stupid."

Carter: "I still don't think ur gonna do this so you have to prove me wrong."

Carter: "I'm tired of you not taking this seriously, like if you aren't really gonna do it then stop pretending that you are."

Carter: "Hang yourself, jump off a building, stab yourself. IDK there's lots of ways."
---
Source: https://www.buzzfeed.com/usnews.xml