Puerto Ricans voted on Sunday in favor of becoming the 51st state. But Congress still gets the final say.
Puerto Ricans voted overwhelmingly on Sunday in support of becoming the 51st US state, reigniting the uneasy debate over the political status of the country's oldest and largest territory.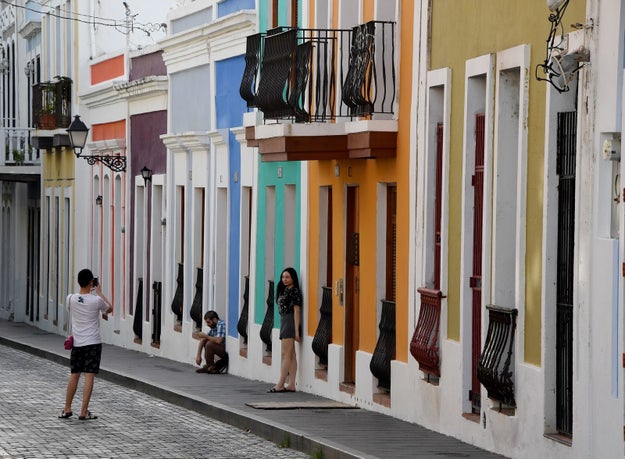 People walk through the streets of the old town in Puerto Rico's capital, San Juan.
Mark Ralston / AFP / Getty Images
The Caribbean island has been under US control since the Spanish-American War of 1898. In 1917, Puerto Ricans were granted US citizenship. The island became an official US commonwealth in 1952, meaning that it has its own constitution, and that its residents vote for their own governor.
Puerto Ricans are not granted all the same rights as Americans living in a US state. They can't vote in the general election for the US president and they get only one, nonvoting representative in Congress. On the plus side, they do not have to pay federal income tax. Puerto Rico receives some funding for highways and social programs, but not as much as a state does. It also gets military protection from the US.
Puerto Ricans were asked to vote between remaining a commonwealth, becoming a state, becoming an independent nation, or entering a "free association" agreement with the US. Under the latter option, the island would still receive military protection and funding from the US.
This is actually the fifth time that the island has voted on whether to change its relationship with the US. Puerto Rico voted against statehood three times — in 1967, 1993, and 1998 — but voted for the first time in 2012 to become a state. Ultimately, nothing happened with the vote, and many argued it was moot since one-third of ballots were left blank for a question that asked if residents favored statehood, according to CNN.
This time, nearly half a million voters said yes to statehood, compared to about 7,600 who voted for free association/independence, and nearly 6,700 who backed the current territorial status, the Associated Press reported based on early election results. Still, voter turnout was very low, even when compared to the 2012 referendum, leading opponents to question the legitimacy of the vote.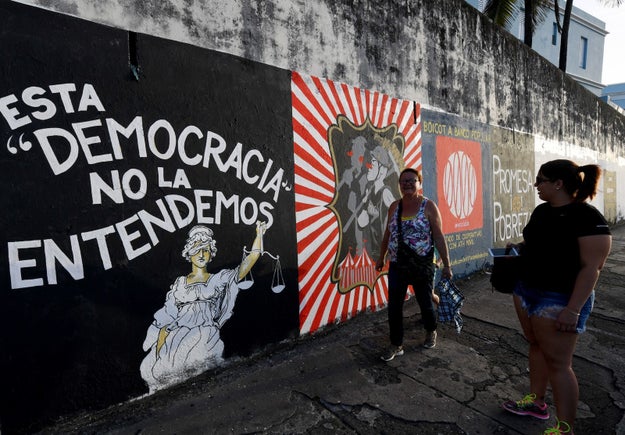 People walk past murals in San Juan protesting the state of the economy.
Mark Ralston / AFP / Getty Images
---
Source: https://www.buzzfeed.com/usnews.xml