Sorry!
Over the weekend, people were sharing an image that purported to be Barack Obama's official White House portrait.
The stunning portrait had also gone viral on Facebook thanks to a post on Saturday.
Blake Green, 33, told BuzzFeed News that he read on his Facebook Newsfeed that this picture was the official portrait. "After I found out that it actually wasn't, the photo had gone viral," he said.
Blake Green / Via Facebook: mrblakegreen
Indeed, people were incredibly enamored by what they thought was the official portrait. Many commented on the apparent choice of the tan suit, given that Obama was once mocked for the outfit in August 2014.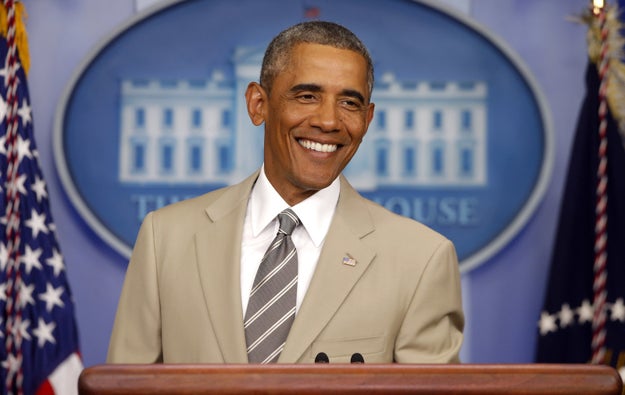 Charles Dharapak / AP
---
Source: https://www.buzzfeed.com/usnews.xml