Twitter
A former journalist who was charged with making bomb threats against Jewish Community Centers (JCCs) and the Anti-Defamation League (ADL) in a bizarre attempt to harass his former romantic partner, plead guilty to cyberstalking and "making hoax bomb threats," according to the US Attorney's Office in the Southern District of New York.
Juan Thompson, 32, had plead not guilty to cyberstalking in April after his arrest for calling the ADL and numerous JCCs around the country with threats, a total of eight times. In each instance, he would use the name of his ex.
"Fueling fear and distress, Juan Thompson made fake bomb threats to over a dozen Jewish Community Centers and organizations around the country," acting US Attorney Joon Kim said in a statement.
"As he admitted today in pleading guilty, Thompson made these threats as part of a cruel campaign to cyberstalk a victim with whom he previously had a relationship. Thompson's threats not only inflicted emotional distress on his victim, but also harmed Jewish communities around the country," Kim said.
Thompson was arrested in March in St. Louis, and was extradited to New York City where he was held without bail.
In addition to making threats to religious institutions, Thompson also sent emails to his former partner's employer, only identified as a social worker in Manhattan, that contained claims the woman was in possession of child pornography. Thompson also made further claims on email and social media, including a fake Twitter account, claiming the woman was behind the bomb threats. At times he would also use his own name as the person behind the bomb threats in an effort to frame the woman as the person behind the threats.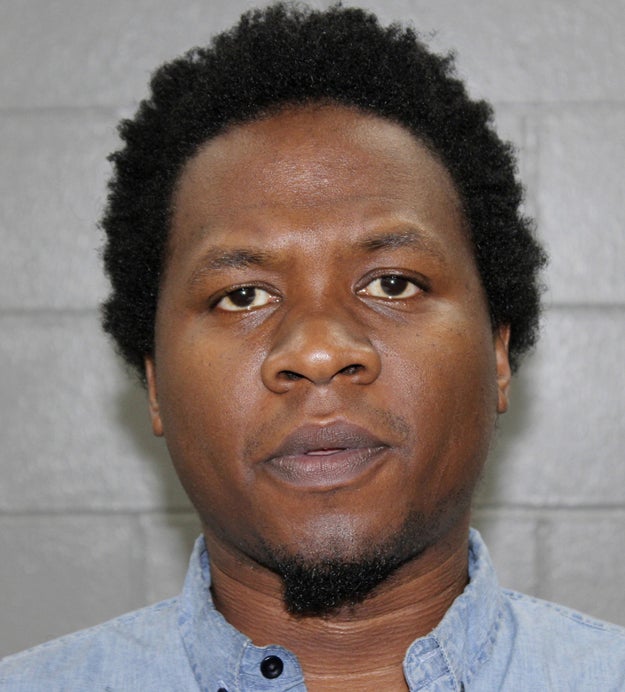 Juan Thompson's mugshot.
Warren County Sheriff's Department / AP
Thompson first made headlines when he was fired from the online news outlet The Intercept for a false story about Dylan Roof. In his attempts to concoct a compelling narrative, Thompson created fake email accounts to impersonate sources and quotes. The Intercept issued corrections on many of Thompson's articles after his reporting was questioned.
Thompson's guilty plea of one count of cyberstalking and one count of hoax threats, both carry a maximum sentence of five years in prison. Thompson is scheduled to be sentenced on September 15, 2017.
LINK: A Former Journalist Was Arrested For Allegedly Threatening Jewish Community Centers
LINK: https://www.buzzfeed.com/mikehayes/former-journalist-pleads-cyberstalking-bomb-threats?utm_term=.pwzP4a6L5#.pnqx5lr9K
Source: https://www.buzzfeed.com/usnews.xml