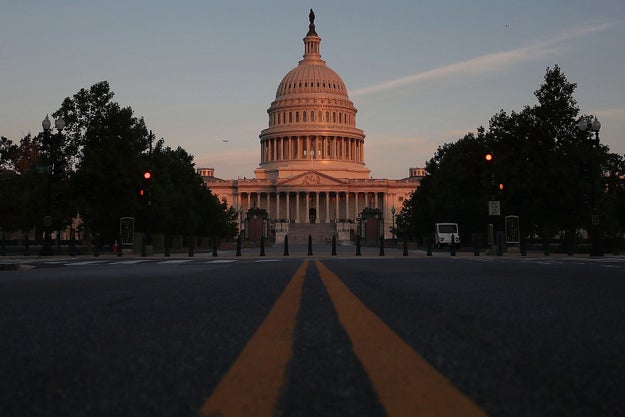 Mark Wilson / Getty Images
A Congressman was shot during a GOP baseball practice in Virginia Wednesday morning, according to Rep. Mo Brooks who was at the scene.
House majority whip Steve Scalise was shot in the melee, it is not clear at this time the extent of his injuries and also unclear how many others were injured, Brooks told CNN.
Alexandria police department confirmed that they were investigating a multiple shooting on East Monroe Street near the YMCA. They also said the suspect is believed to be in custody.
This is a developing story, check back here and follow BuzzFeed News for updates.
Source: https://www.buzzfeed.com/usnews.xml