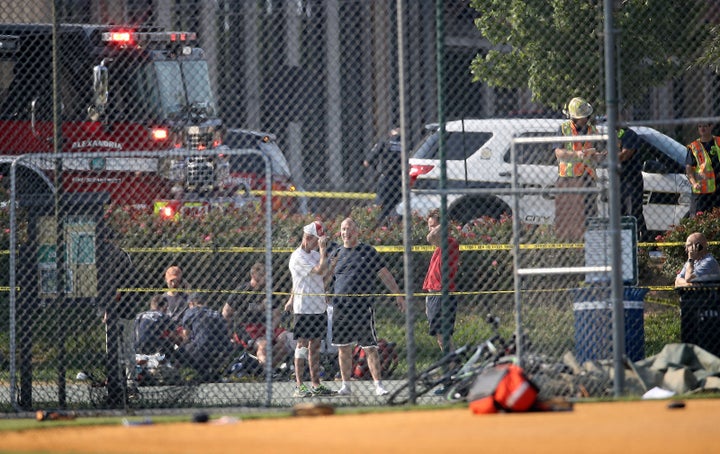 Win Mcnamee / Getty Images
The man alleged to have opened fire at a Republican congressional baseball training in Virginia on Wednesday morning has been identified by multiple outlets as James T. Hodgkinson, 66, of Belleville, Illinois.
House Majority Whip Steve Scalise, two Capitol Hill police officers, and a staffer to Rep. Roger Williams, Zack Barth, were shot at the Alexandria baseball fields. They are expected to survive.
The alleged shooter was also wounded and taken to a hospital, officials said.
Authorities have not yet publicly identified the alleged gunman, but sources told multiple outlets that Hodgkinson was the suspect.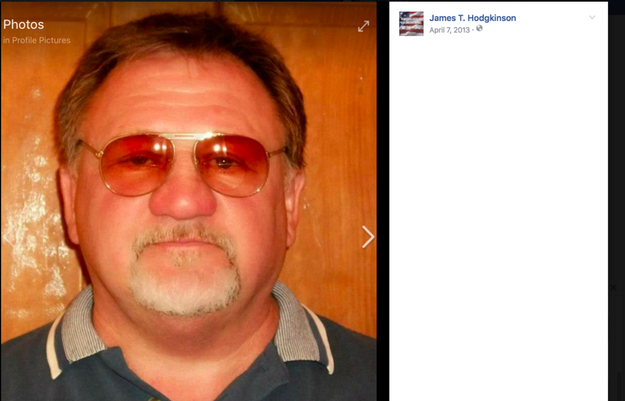 Facebook
Hodgkinson's wife told ABC News he has been living in Alexandria for the past two months.
Facebook pages that appeared to belong to Hodgkinson showed multiple posts critical of President Trump and supportive of Sen. Bernie Sanders.
Hodgkinson appeared to own an home inspection company, JTH Inspections, according to the business review website Yelp, his Facebook accounts, and online business records.
This is a developing news story. Check back for updates or follow BuzzFeed News on Twitter.
LINK: Congressman, Staffer, And Police Shot At Republican Baseball Practice In Virginia
Source: https://www.buzzfeed.com/usnews.xml