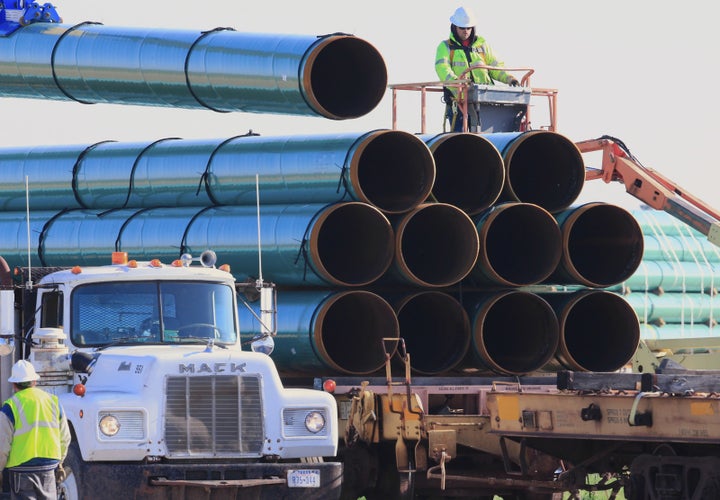 Nati Harnik / AP
In a victory for environmentalists and Native American activists, a federal judge ruled that the Army Corps of Engineers did not adequately consider the Dakota Access Pipeline's impact on the environment and ordered the agency to reevaluate parts of its analysis.
In a 91-page opinion issued Wednesday, US District Judge James Boasberg said that while the Army Corps "substantially complied" with the National Environmental Policy Act, it failed to fully weigh how an oil spill could affect the Standing Rock Sioux tribe.
"The Court agrees that [the Corps] did not adequately consider the impacts of an oil spill on fishing rights, hunting rights, or environmental justice, or the degree to which the pipeline's effects are likely to be highly controversial," Boasberg wrote.
Several Sioux tribes have legally challenged the Army Corps twice before, but failed to prove the controversial pipeline could hurt historic sites and spoil sacred waters, specifically the Missouri River and Lake Oahe, which are key to their religious practices.
This time, however, Boasberg acknowledged that the federal permits, which were granted by Trump's executive order in January, broke the law in some aspects. The president had ordered the corps to expedite permits, enabling the pipeline to cross the Missouri River, upstream of the Standing Rock reservation.
Standing Rock Tribal Chairman Dave Archambault II hailed the judge's decision as a major victory.
"The previous administration painstakingly considered the impacts of this pipeline and President Trump hastily dismissed these careful environmental considerations in favor of political and personal interests," he said. "We applaud the courts for protecting our laws and regulations from undue political influence, and will ask the Court to shut down pipeline operations immediately."
For now, though, the pipeline is still allowed to operate until Boasberg reviews further briefings from both parties in hearings starting on June 21.
After months of protest, the pipeline started pumping commercially on June 1, sending domestic crude oil through an 1,170-mile pipeline from North Dakota's Bakken oil fields to Illinois.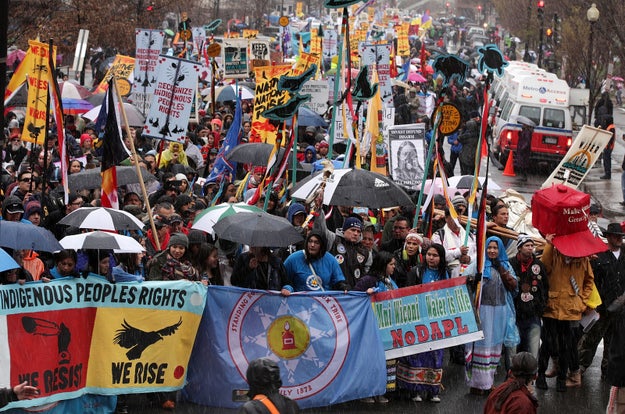 Alex Wong / Getty Images
Critics argue the $3.8 billion-pipeline endangers water supplies. In March, its systems spilled more than 100 gallons of oil in two separate incidents in North Dakota as crews readied it for its debut. The line also leaked 84 gallons in South Dakota in April.
Thousands of people had camped out to protest the pipeline and its possible effects on water quality and to support the tribe. In December, the Army Corps of Engineers said they would no longer allow the pipeline to cross under Lake Oahe, a victory for protesters. That decision was reversed after President Trump took office, and on February 22, the final protesters were removed from the campsite.
Trump had touted the pipeline's success last week, saying that he was "very proud to say that the Dakota Access Pipeline is now officially open for business. It was dead 120 days ago, and now it officially just opened for business. Very proud of that."
LINK: Oil Is Now Filling The Contested Section Of The Dakota Access Pipeline
LINK: A Native Photographer Reflects On The End Of The Standing Rock Camp
Source: https://www.buzzfeed.com/usnews.xml