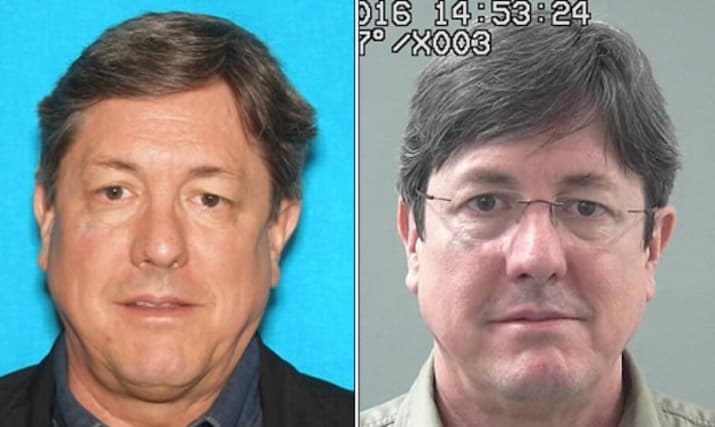 FBI
After nearly a year on the run, the FBI announced Thursday that agents had captured a top leader of the polygamous Fundamentalist Church of Jesus Christ of Latter-Day Saints (FLDS) church who went missing in June 2016.
Lyle Jeffs was captured in South Dakota around 8:30 p.m. local time on Wednesday night, the FBI said in a tweet.
Jeffs fled from his Salt Lake City home — where he was under house arrest — on June 19 of last year while awaiting trial for his alleged involvement in a multimillion-dollar food stamp fraud case.
Prosecutors argued that he was a flight risk and shouldn't be released from custody, but a judge let him go on the basis that the other 10 defendants in the food stamp fraud case who had already released had complied with court orders.
Last year the FBI said authorities last checked on Jeffs on June 18 and that his ankle monitor was "still intact where it was supposed to be." The next day he went missing.
An FBI spokesperson told BuzzFeed News at the time that Jeffs reportedly "used a substance which may have been olive oil to lubricate the GPS tracking bank and slip it off his ankle."
Jeffs is a bishop in the FLDS, an offshoot of the mainstream Mormon church that still practices what it calls "plural marriage," a doctrine that allows a man to marry multiple women. The mainstream Mormon church, officially called The Church of Jesus Christ of Latter-day Saints, disavowed the practice in 1890.
Lyle is the younger brother of Warren Jeffs, who also spent a year on the run after being charged with sex crimes. He was captured in 2006.
After Warren Jeffs was convicted in 2011 of sexually assaulting two girls and sentenced to life in prison, Lyle Jeffs assumed the day-to-day control of the FLDS church.
LINK: FBI: Polygamous Church Leader Escaped Custody Using Slippery Substance
LINK: Polygamous Church Leaders Arrested For Alleged Food Stamp Fraud
Source: https://www.buzzfeed.com/usnews.xml