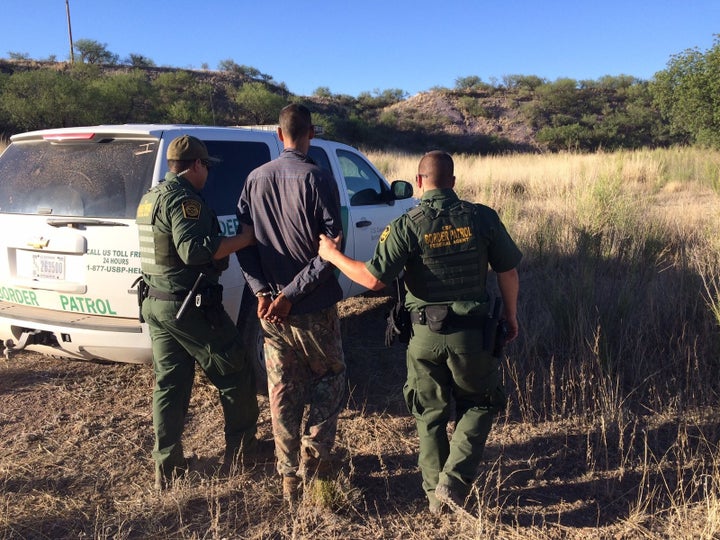 CBP / Via Twitter: @CBPArizona
TUCSON — Border Patrol agents on Thursday arrested four undocumented immigrants receiving medical care at an encampment run by humanitarian activists a few miles north of the Mexican border near Arivaca, Arizona.
The arrests came during a heat wave and after several days of heightened surveillance of the camp, which is run by No More Deaths. In a tweet Thursday evening, the organization said "30 armed agents entered camp w at least 15 trucks, 2 quads and helicopter to apprehend four patients receiving care." Tucson.com first reported on the arrests Thursday evening.
The Customs and Border Protection Agency's Arizona office also tweeted about the incident, releasing photos of migrants being arrested and announcing that the arrests were of Mexican nationals for immigration violations.
CBP has long been aware of the encampment. But during the Obama administration former Tucson Sector Chief Manuel Padilla and the group had come to an informal agreement that CBP would not raid the camp, which provides water and medical treatment to anyone who crosses the desert. On Thursday, temperatures in the area soared above 105 degrees.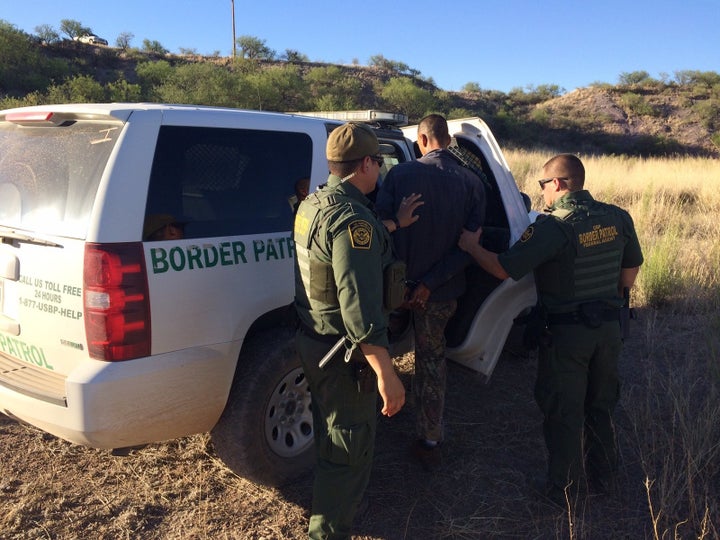 CBP / Via Twitter: @CBPArizona
The agreement allowed the organization to continue providing medical assistance to immigrants — and meant that those crossing the border wouldn't be too afraid of arrest to seek out help from the activists.
That deal, which No More Deaths described as a "good faith agreement," no longer appears to be operative, and could be bad news for immigrants crossing the border.
The desert region surrounding Arivaca is one of the more dangerous sections of the border, with temperatures well above 100 degrees during the summer months and extremely rugged terrain. Immigrants crossing through the desert routinely go missing, and aid workers discover hundreds of bodies every year along the trails used by immigrants.
If the camp is shut down, or if immigrants avoid it out of fear of being arrested, it could mean more people in need of urgent care will go without and ultimately die.
Source: https://www.buzzfeed.com/usnews.xml