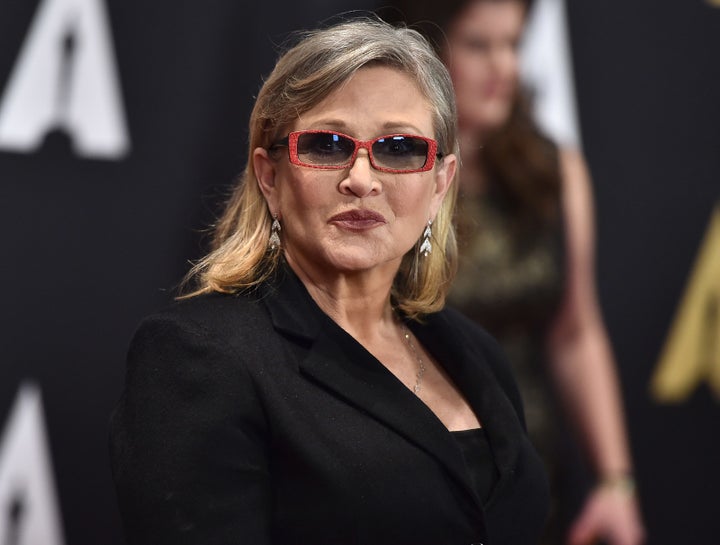 Jordan Strauss / AP
Carrie Fisher died of sleep apnea and other "undetermined factors," the Los Angeles County coroner said in a statement Friday.
The actor and writer, who rose to fame as Star Wars' Princess Leia in 1977, died on Dec. 27 after going into cardiac arrest on a flight to Los Angeles from London. Her mother, actor Debbie Reynolds, died the following day.
On Friday, the Los Angeles County Department of Medical-Examiner Coroner released its initial findings, which did not conclusively determine a single cause of death for Fisher, who was 60. The report noted that she had sleep apnea, as well as hardening of her arteries. The report also noted she had taken multiple drugs, but investigators could not determine if they had contributed to her death.
The full autopsy report and toxicology screening has not been released.
"The manner of death has been ruled undetermined," the coroner's statement said.
Fisher spoke openly about her diagnosis with bipolar disorder, for which she was on prescription medication, and became an advocate for mental health in her life.
"There is treatment and a variety of medications that can alleviate your symptoms if you are manic depressive or depressive," she told USA Today in 2002. "You can lead a normal life, whatever that is."
LINK: "Star Wars" Icon Carrie Fisher Dies
Source: https://www.buzzfeed.com/usnews.xml