"I knew I had to be myself."
Meet Nikos Giannopoulos, Rhode Island's 2017 Teacher of the Year.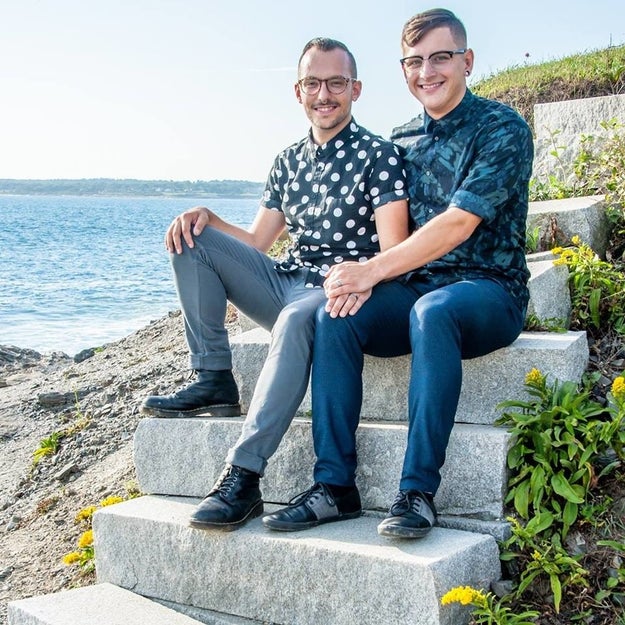 Giannopoulos, left, with his partner.
Facebook
Giannopoulos is a special education teacher at the Beacon Charter High School for The Arts, and also advocates for LGBT youth in the Department of Education.
In April, Giannopoulos and the other Teachers of the Year went to the White House to meet President Trump.
"I didn't know how welcome I'd be as an openly queer person in the White House," Giannopoulos told BuzzFeed News. "So I knew I had to be myself and represent myself, and I didn't know what the reaction to that would be."
So, Giannopoulos wore an outfit that he said "represents the people that mean the most to me and who I am very authentically."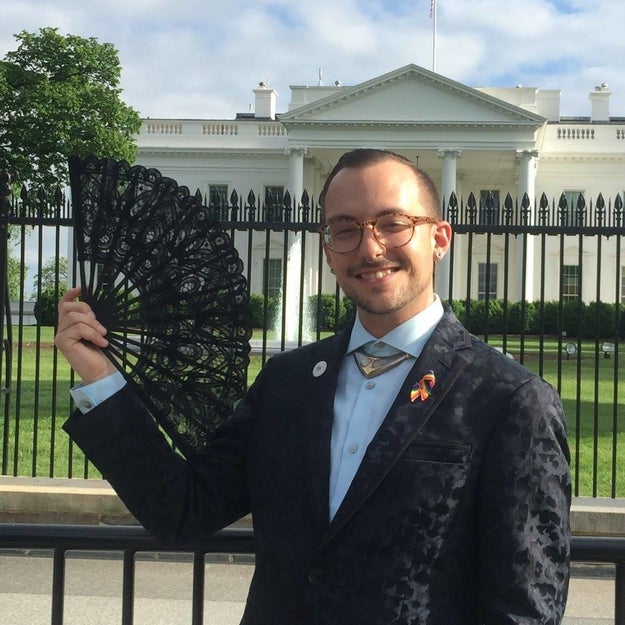 Nikos Giannopoulos
The outfit included a rainbow pin to represent the LGBTQ community, and an anchor necklace as a symbol for Rhode Island.
"[Anchors] refer back to our state motto, which is 'Hope,' based on the verse 'Hope is the anchor of the soul,'" he said. "And I thought that was relevant to any marginalized population."
But what really stood out was his black lace fan, which Giannopoulos said is his signature accessory.
"I like to have it around as a quick accessory for a little bit of pizzazz, a little bit of sass," he said.
When he met the president and first lady briefly in the Oval Office for a photo, Giannopoulos said Trump complimented his style and the fan "which was nice, I guess."
---
Source: https://www.buzzfeed.com/usnews.xml