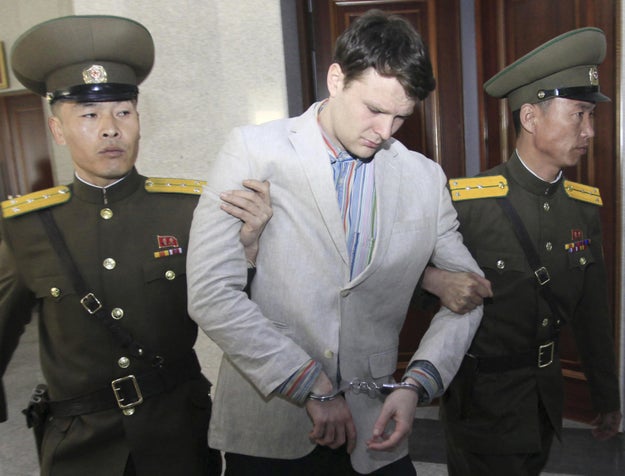 Warmbier at the Supreme Court in Pyongyang, North Korea in March, 2016.
Jon Chol Jin / AP
Otto Warmbier, the American student who was in a coma after his release from captivity North Korea, has died, his family said in a statement.
"It is our sad duty to report that our son, Otto Warmbier, has completed his journey home," read a statement signed by his parents, Fred and Cindy. "Although we would never hear his voice again, within a day of the countenance of his face changed – he was at peace," they wrote. "He was home and we believe he could sense that."
The North Korean government said the University of Virginia student, who was held for 17-months, fell into a coma after contracting botulism and ingesting a sleeping pill.
Doctors at the University of Cincinnati Medical Center disputed this assessment and said there was "no evidence" of "active botulism."
This is a developing story. Check back for more updates.
Source: https://www.buzzfeed.com/usnews.xml