"This would have solved so many of our problems."
Emma told BuzzFeed News her stroke of genius came because she went to her usual salon without an appointment, and had some time to kill.
"I was looking at the nail options, and the nail salon I go to has them glued inside the book so you can't put your finger under it to see how it looks," she said.
She then "tried it on" her own nail. Voila, amazing!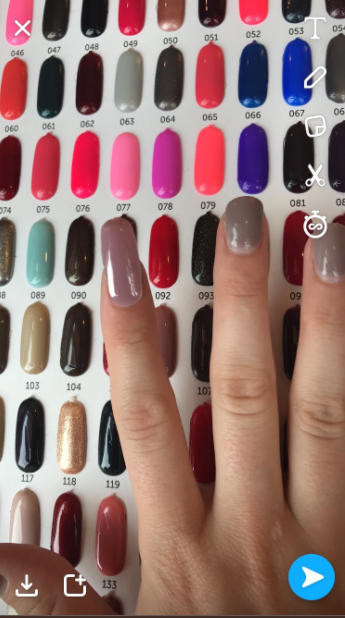 Emma said after making four different nail stickers, she went with the cool gray of #150.
Emma Young
---
Source: https://www.buzzfeed.com/usnews.xml