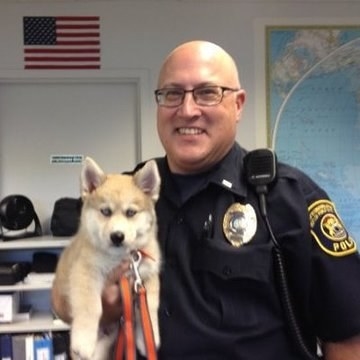 LinkedIn
An incident involving a police officer who was stabbed in the neck at Bishop International Airport on Wednesday morning in Flint, Michigan, is being investigated by the FBI as possible terrorism.
The officer, identified as Lt. Jeff Neville, was taken to a hospital where he is in critical condition, according to Michigan State Police.
Police have also said that one suspect in connection with this morning's stabbing is in custody.
"Right now we are still awaiting more information about the situation at Bishop Airport this morning," Flint Mayor Karen Weaver said. "My thoughts and prayers are with all of our law enforcement officers who work to service and protect us each and every day. I want the public to know that several agencies are involved and working to ensure the situation is under control. However, at this time we are taking extra precautions just to be safe."
Facebook: BishopInternationalAirport
Bishop International Airport has been evacuated and "all passengers are safe," according to a statement released on the airport's Facebook page.
This is a developing story. Please check back at BuzzFeed News for the latest.
Source: https://www.buzzfeed.com/usnews.xml