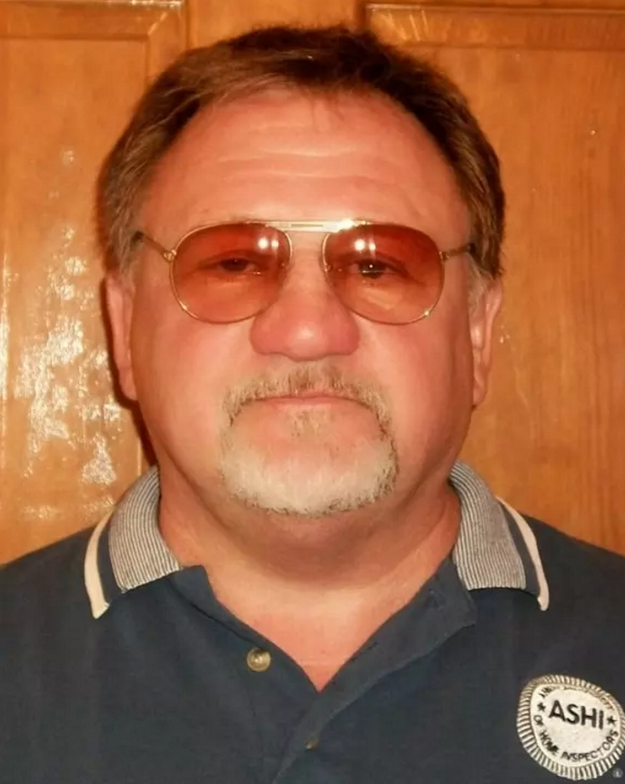 Facebook: james.hodgkinson.568
James Hodgkinson, the 66-year-old who opened fire at a Republican congressional baseball practice in Virginia on June 14, had "an anger management problem," the FBI said on Wednesday.
Hodgkinson, who was from Belleville, Illinois, did not have a diagnosed history of mental illness, but was "struggling in a lot of aspects of his life," FBI Special Agent Tim Slater said at a press conference, sharing new investigative findings into the shooting that injured six people including House Majority Whip Steve Scalise.
Scalise, who was shot in the hip and was in a critical condition after the shooting, is currently in a "fair condition" and is "beginning an extended period of healing and rehabilitation," MedStar Washington Hospital Center said on Wednesday.
Others shot in the attack included lobbyist Matt Mika, Special Agent Crystal Griner, and Zack Barth, a staffer to Rep. Roger Williams. Special Agent David Bailey and Rep. Williams were also injured.
Hodgkinson was shot multiple times in the torso and later died at a hospital.
Slater said that the shooting appeared to be "spontaneous" and that investigators had not yet determined Hodgkinson's motive. He was "acting alone" when he opened fire, the FBI said.
The FBI said it was investigating the shooting as an assault on a Member of Congress and an assault on a federal officer.
"At this point in the investigation, the FBI does not believe there is a nexus to terrorism," the agency said.
Slater said it did not appear that Hodgkinson had a target in mind when he opened fire at the Eugene Simpson Stadium Park in Alexandria last week.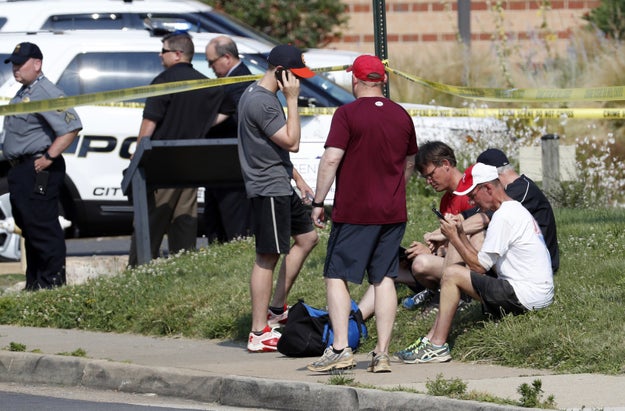 Alex Brandon / AP
Hodgkinson was "struggling in all kinds of different ways" and was on prescription medication at the time of the shooting, according to Slater.
He was "running out of money," was unemployed and looking for a job, and his 30-year marriage "was not going so well," Slater said.
"It was a pattern of life where you could tell things were not going well for Tom," Slater said.
Hodgkinson had a piece of paper that contained the names of six members of Congress, the FBI investigation revealed. However, there was "no context" included in the list.
Slater asserted that this was not a "hit list" and that the FBI did not believe that Hodgkinson had any targets, agenda, or threats against any of those six unidentified Congress members.
Hodgkinson's web searches revealed "only a cursory search" of two of those Congress members on the list.
The FBI said that Hodgkinson also visited a storage facility in Alexandria more than 43 times between April and June, which contained more than 200 rounds of ammunition and a November 2016 receipt for a gun purchase and rifle components.
The night before the shooting, Hodgkinson did a Google search of the "2017 Republican Convention," the FBI said.
In April, Hodgkinson also took cell phone photos and videos of various sites on the National Mall and several monuments including the US Capitol, the Library of Congress, the Smithsonian's National Museum of African American History, and Culture and the Washington Monument.
However, Slater characterized these as "tourist" activities and did not believe that they were surveillance of intended targets.
The FBI also did not find any online threats or references to members of Congress or the Congressional baseball game on Hodgkinson's digital devices.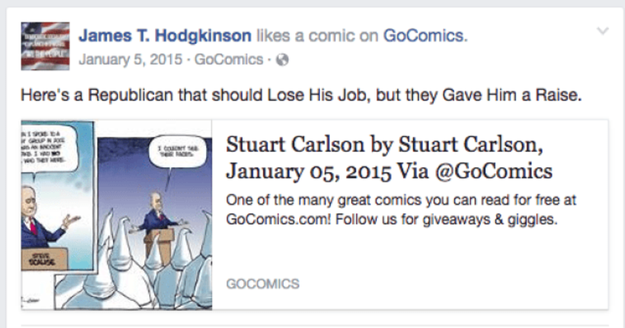 Facebook
"Hodgkinson made numerous posts on all of his social media accounts espousing anti-Republican views, although all of the posts reviewed thus far appear to be First Amendment-protected speech," the FBI said in a press release.
Hodgkinson visited Sen. Bernie Sander's office sometime between April 15 and April 26, Slater said, adding that he did not know if Hodgkinson — an ardent Sanders supporter — met with the senator. He also had email communications with two US senators in Illinois — Tammy Duckworth and Richard Durbin.
The FBI confirmed that on the morning of the shooting, a witness reported Hodgkinson asking them, "Is this the Republican or Democrat baseball team?" He reportedly remained at the baseball field when the witness told him it was a Republican event, the FBI said.
LINK: Here's What We Know About The Suspect In The Congressional Baseball Shooting
LINK: Live Updates: Scalise "More Responsive" And Talking With Loved Ones
LINK: Congressman Critical After Five Shot At Republican Baseball Practice In Virginia
Source: https://www.buzzfeed.com/usnews.xml