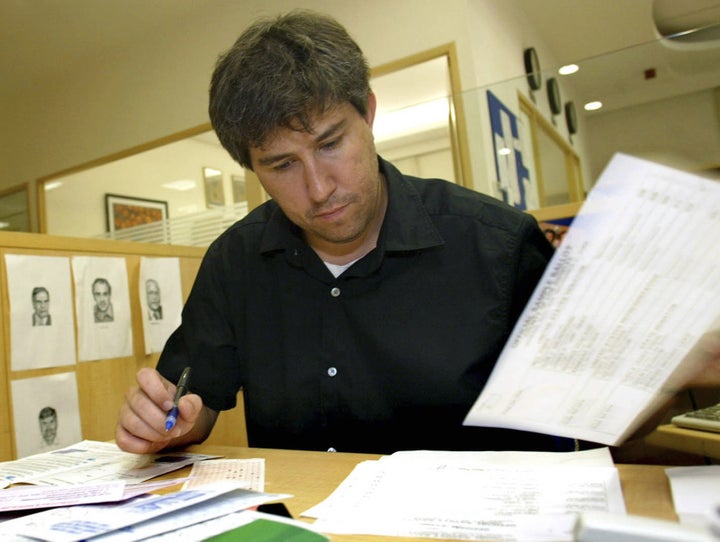 Jay Solomon in 2004
Gurinder Osan / AP
The Wall Street Journal fired its chief foreign affairs correspondent Wednesday as a report surfaced that he violated the publication's ethical guidelines by becoming involved in deals with a source that included selling arms to foreign governments.
In a statement distributed to reporters, the Journal said that it had sacked Jay Solomon and was "dismayed" by his actions and "poor judgement."
"The allegations raised by this reporting are serious," the statement added. "While our investigation continues, we have concluded that Mr. Solomon violated his ethical obligations as a reporter, as well as our standards. He has not been forthcoming with us about his actions or his reporting practices and he has forfeited our trust."
The firing came after the Associated Press published a story about Solomon's alleged involvement in a potential business deal with Farhad Azima, a businessman who was born in Iran and who has transported weapons for the CIA. Azima reportedly offered Solomon a 10% stake in a company.
According to the AP, it was not clear if Solomon actually accepted the stake or received any money from Azima.
This is a developing story. Check back later and follow @BuzzFeedNews on Twitter for updates.
Source: https://www.buzzfeed.com/usnews.xml