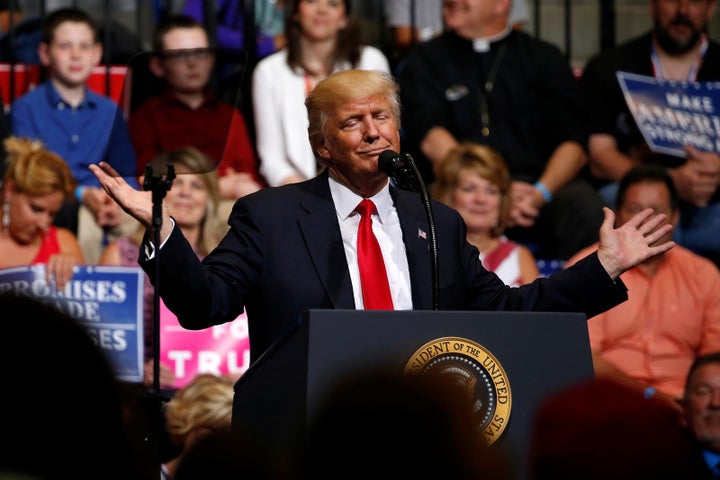 Jonathan Ernst / Reuters
More than a month after suggesting he may have secretly recorded his meetings with FBI Director James Comey, President Trump admitted on Thursday that he has no such tapes.
"With all of the recently reported electronic surveillance, intercepts, unmasking and illegal leaking of information, I have no idea……whether there are 'tapes' or recordings of my conversations with James Comey, but I did not make, and do not have, any such recordings," he wrote on Twitter.
Trump's admission came more than 40 days after he tweeted a vague threat after firing Comey as FBI director.
"James Comey better hope that there are no 'tapes' of our conversations before he starts leaking to the press!" the president wrote on May 12.
The cryptic tweet prompted weeks of speculation about whether there were secret recordings. But the White House and the president repeatedly declined to give a direct answer.
The president's admission on Thursday came just 20 minutes after Bloomberg reported that Trump had no such tapes, citing "a person familiar with the matter."
This is a developing news story. Check back for updates or follow BuzzFeed News on Twitter.
Source: https://www.buzzfeed.com/usnews.xml